MV Transportation Receives Small Business Advocate Award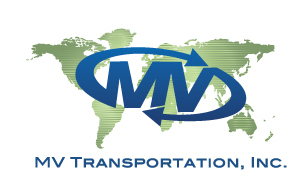 (PRLEAP.COM)
DALLAS (September 25, 2013)
– The Greater Orlando Aviation Authority (GOAA) recently awarded MV Transportation with its Small Business Advocate of the Year Award. The award was presented to Mr. Felix Collazo, General Manager for MV's Orlando, Florida division, on September 20, 2013 at a GOAA event held at the Hyatt Regency Orlando International Airport.
MV has been under contract with GOAA since October 2004. The company operates the employee shuttle, transporting GOAA employees from the employee parking lot to the airport terminal, as well as a passenger shuttle that runs from two economy parking lots. Both shuttles operate on a 24/7 schedule, year-round.
The Small Business Advocate of the Year Award recognizes MV for its ongoing commitment to GOAA and its support and promotion of the Authority's Small Business Programs initiative, which includes mentoring local small businesses. "MV is truly honored to receive the Small Business Advocate of the Year Award," said President and Chief Operating Officer Kevin Klika. "We appreciate the recognition and look forward to continuing our partnership with GOAA and supporting their small business efforts."
Founded in 1975, MV Transportation currently operates seven transit contracts in Florida.
About MV Transportation, Inc.
Based in Dallas, MV Transportation, Inc. is the largest private provider of paratransit services and the largest privately-owned passenger transportation contracting firm based in the United States. The company employs more than 16,000 dedicated transit professionals and operates more than 200 paratransit, fixed-route, shuttle and Medicaid contracts around the world.
Contact:
Email MV Transportation, Inc.