JB Goodwin Realtors Reports Austin Homes Sales Reach Record Numbers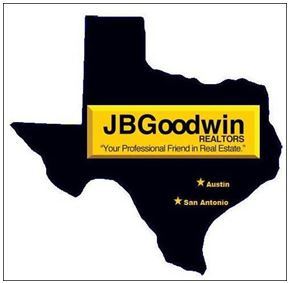 (
PRLEAP.COM
) Austin, TX – J.B. Goodwin Realtors, one of the leading real estate companies in Austin, today reported that home sales in Austin reached an all-time record high this July 2013. The current housing market boom in Austin can be attributed to the area's growing business market, high quality of living and affordable pricing. In the recent years, Austin has been named as a top city for young people, for new families and for business entrepreneurs. The demand for housing in Austin is evidence of this growth.
"The
Austin home sales numbers
we saw in July are a great sign of the area's economic recovery," said Byron Schilling, President and Northwest Sales Manager for JB Goodwin Realtors. "Right now is an excellent time to buy or sell a home in Austin. Sellers are working in an in-demand market, and buyers will be able to find an excellent selection of housing in a flourishing community."
JB Goodwin Realtors specializes in helping new home buyers and sellers to navigate this market and make the most of the current boom. With continuous economic growth, a moderate climate, and exceptional public offerings for residents many people from outside the U.S. and all over the country are interested in making Austin their home. JB Goodwin offers many tools and a team of knowledgeable experts there to make the process of buying or selling a home in Austin smooth.
For more information about opportunities to buy or sell houses in Austin, visit
http://www.jbgoodwin.com/
or call (800) 531-5207.
About JB Goodwin Realtors
J.B. Goodwin opened a real estate office the day he graduated from the University of Texas, June 1, 1972. Now, over 35 years later, the J.B. Goodwin Company has over 200 agents and employees located in three offices in the Austin area. The company has handled over $30,000,000,000 in real estate sales and leases comprised of over 46,500 individual transactions. Goodwin perceived Austin's need for a professional, full-service real estate organization. He launched an extensive training program for his associates, joined a national real estate relocation service and established branch offices.