JB Goodwin Realtors Helps Clients Find Homes in One of the 10 Great Places in the World as Named by USA Today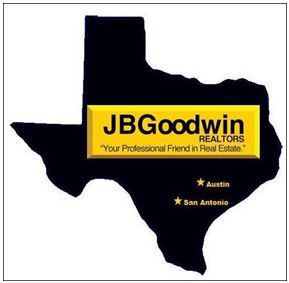 (
PRLEAP.COM
) Austin, TX – JB Goodwin Realtors, a the leading real estate company in Austin, is pleased to be able to help clients find homes in one of the
10 destinations named by USA Today
as living up to their reputation.
According to USA Today, "Austin, the capital of the Lone Star State has become a national cultural capital too, with a vibrant music, film and food scene. It all peaks in the spring during the South by Southwest media and technology conference…there's plenty to entrance visitors year round too, including a booming arts scene."
Indeed, visitors as well as those who are looking for a permanent
residence flock to Austin
because of its energy, quality of life and job opportunities. JB Goodwin Realtors specializing in helping these newcomers find the perfect home in Austin. As an expert in the market for over 35 years, JB Goodwin Realtors have the connection and the knowledge to find the perfect housing – whether it's for a family or young entrepreneurs.
Austin is quickly becoming one of the most sought-after cities not only to visit but to live. With continuous economic growth, a moderate climate, and exceptional public offerings for residents many people from outside the U.S. and all over the country are interested in making Austin their home. JB Goodwin Realtors is proud to help clients make this exciting destination their home and makes the process simple and enjoyable.
For more information about buying a home in Austin, visit
www.jbgoodwin.com
.
About JB Goodwin Realtors
J.B. Goodwin opened a real estate office the day he graduated from the University of Texas, June 1, 1972. Now, over 35 years later, the J.B. Goodwin Company has over 200 agents and employees located in three offices in the Austin area. The company has handled over $30,000,000,000 in real estate sales and leases comprised of over 46,500 individual transactions. Goodwin perceived Austin's need for a professional, full-service real estate organization. He launched an extensive training program for his associates, joined a national real estate relocation service and established branch offices.