Art and Precious Bead Retailer, Mama's Minerals, Hosts Alternative Health Fair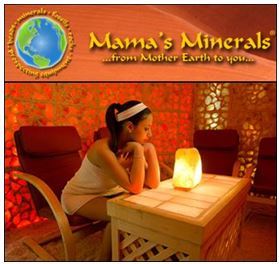 (
PRLEAP.COM
) Albuquerque, NM - In a little over a month, New Mexico company Mama's Minerals will put on an alternative health fair for the public. The company specializes in selling unique beads online, with materials ranging from hematite to agate to magnesite.
The health fair
, planned for the ACE Courtyard in Albuquerque, will feature healers from all over New Mexico. Opening at 10 a.m. on Saturday, September 28th, the fair will begin with a Mayan ceremony that is open to participation by the public. Activities will continue until 3 p.m. In addition to Reiki and chair massages, alternative health practices such as aromatherapy, Chinese medicine, traditional limpias, and kinesiology will be available. Intuitive readings and crystal resonance will also be featured. The fair's focus on being kind to mother earth fits in with the mission at Mama's Minerals: though the company does focus on selling beads online, they also believe it's important to understand that "we can all help change the world for the better through our individual actions."
In addition to hosting the Alternative Health Fair, Mama's Minerals provides customers with a wide range of jewelry stones and precious gemstone beads. Selling products both online and at stores in Albuquerque and Santa Fe, New Mexico, the company carries beads that could be used for jewelry creation, such as peridot, jade, and lapis lazuli beads, as well as minerals and stones that could be used in a variety of art projects or fiber creations. They also offer pre-made pendants and featured products such as incense sticks, zodiac pouches, and quartz spheres. The company also hosts classes and events, such as the Alternative Health Fair, though many classes are on a more regular basis. Experts teach courses on fossils, beading, feng shui, and more.
About Mama's Minerals
Founder Laura Randolph began Mama's Minerals after having sold gemstones and geodes around the southwest, hoping to turn her passion for minerals into the full-service business Mama's Minerals is today. With an emphasis on community support, recycling, and classes for the public, the company is proud to provide its customers with both beautiful gemstones and excellent service and support. For more detail please visit,
www.mamasminerals.com
.