Comedy Defensive Driving Warns Drivers of the Latest Car Hacking Techniques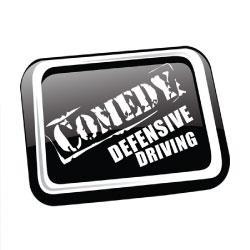 (PRLEAP.COM) Comedy Defensive Driving, the award winning classroom and online defensive driving school, has announced a warning to drivers everywhere of the latest car hacking
techniques potentially used by tech savvy thieves or vandals
. Though not an immediate threat, the probability of one's car getting hacked increases every year as manufacturers rely more and more on in-car computer systems and networks to power their latest models. Once in control of a vehicle, experts fear hackers will have the ability operate almost every facet of its system, including controlling the brake function.
Modern cars can be hacked through numerous avenues, including via their telematics system, MP3 malware, on-board diagnostics (OBD) ports and more. The telematics system is what allows cars to inform police when there is an accident and even remotely power down a car in the event it has been stolen. Hackers who infiltrate the car's telematics system can conceivably gain the same control, disabling a car's vital functions at will from distant locations.
As with similar threats for home computers, malware can be introduced into vehicles from codes secretly embedded in MP3s downloaded from the Internet or in unauthorized applications downloaded straight into the car. These codes can help hackers take control of the car's computer system and give them complete reign over its functions.
Perhaps a car's OBD computer port offers some of the best access to its system. The OBD allows owners and repair technicians direct access to the vehicle's self-diagnostic and reporting functions to better identify problems. This same direct link is ideal for hackers seeking to take control.
Experts expect future automobiles to become only more reliant on in-car computer systems and perhaps most significantly of all, more reliant on external networks. Vast networks connecting vehicles to each other, public safety organizations and more, are expected to enable the future of autonomous cars, and generally improve road safety. These networks however invite the potential for hackers to penetrate systems, even possibly gaining control of whole fleets of automobiles.
Comedy Defensive Driving warns drivers to stay on the lookout for the latest in car hacking techniques, as hackers continue to find new methods to seize control of private vehicles. For more helpful vehicle safety tips, Comedy Defensive Driving recommends interested parties visit their website today.
About Comedy Defensive Driving:
Comedy Defensive Driving is a popular driving school offering both online and classroom courses. Established in 1989, Comedy Defensive Driving has since served over 2.5 million customers around the country. Their award winning courses offer an easy, quick and fun way to complete defensive driving courses or traffic school (BDI & TCAC). Their programs are state approved. Comedy Defensive Driving is BBB Accredited. For more information, visit
http://www.comedydefensivedriving.com/
, or follow them on Facebook, Twitter or YouTube.
Email Comedy Defensive Driving