Eastern Dentists Insurance Company Introduces a New Career Connection JOB Portal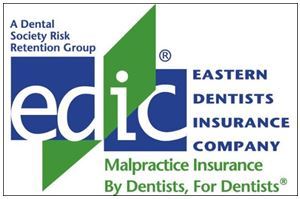 (PRLEAP.COM) Westborough, MA – Eastern Dentist Insurance Company (EDIC), a trusted dental malpractice liability insurance carrier in the East, recently added a new Career Connection portal to its growing list of career planning tools. The EDIC-sponsored job board allows dentists to locate suitable candidates and post job openings for their practices. New graduates as well as dentists relocating to a new area, also have the opportunity to post their resumes on the EDIC job board for perspective practices to review for job consideration. The EDIC online job board was developed and designed exclusively for dentists and is FREE.
Medical professionals seeking job opportunities as a dentist, dental hygienist or office manager will be able to search suitable openings on the EDIC job board by location, category or specialty. Employers seeking dental office personnel are also able to search the pool of applicants and directly contact the person that may be right for the job. EDIC colleagues, employers and employment seekers, are encouraged to utilize the job portal to connect and engage in a successful work relationship.
In addition to the career connection portal, EDIC also offers a full range of career planning tools and services.
EDIC's Colleagues' Choice
® Program allows dentists to select products for their career stage. Whether you are a dental student or a mature practitioner, EDIC has professional liability insurance, office packages, and personal and financial products that are personalized and designed to meet your goals.
Existing EDIC clients can visit the company's website to
post a job opening or resume
. For more information about the many services and value-added benefits that are offered by EDIC, visit
www.edic.com
.
About Eastern Dentists Insurance Company
Founded in 1992 by the Massachusetts Dental Society, as a "By Dentists, For Dentists®" company, Eastern Dentists Insurance Company (EDIC) has grown to thousands of members in Massachusetts, Rhode Island, Connecticut, New Hampshire, Vermont, Maine, New Jersey, New York, Pennsylvania, Virginia and North Carolina. The company was expressly formed to control the rising costs of dental malpractice insurance and allow our colleagues to control their own destinies.
Email Eastern Dentists Insurance Company