Pioneer Law Firm Sees Increasing Legal Action Against Lenders and Collectors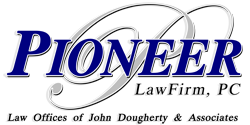 (
PRLEAP.COM
)
New York – October 5, 2013
– Pioneer Law (
PioneerLawFirm.com
), a Colorado firm providing bankruptcy, FDCPA, real estate, and business law, sees an increase in consumers seeking justice against lenders of all types. As regulators are filing more lawsuits and larger fees against abusive lenders and collectors, consumers are learning by example and suing when they believe lenders have been unfair. While the industry is still recovering from a recession, new legislation is forming that could dramatically change consumer attitude towards taking legal action against their lenders.
Even as consumer
credit card debt is decreasing
, the
government is increasing scrutiny
and cracking down accordingly on abusive lenders with million-dollar fines. In one instance, the state of New York has sued and shut down lender Western Sky Financial
for charging consumers interest rates over 89 percent
. While this sounds unbelievable, in that no rational consumer would approve such an interest rate for a loan, the filing against Western Sky claims at least 17,970 New Yorkers have borrowed a total of $38 million from the Company.
Each month in 2013, State and Federal agencies have announced new initiatives or successes in pursuing abusive
lenders
or
collectors
. All this judicial activism comes only with great effort and cost. The price is estimated at
$440 million that will be collected from 70 big banks
and other financial firms to help cover the costs of supervising them, says the Federal Reserve.
The constant flow of lawsuits against credit card companies appears however to be stirring a backlash that may protect lending and collections companies. A group of private and federal consumer agencies are fighting a case that has been filed with the U.S. Supreme Court that could shift the cost of lawsuits onto the consumer.
Under the suit's proposed changes
, to reduce frivolous lawsuits, the plaintiff would have to pay attorney's fees and other costs if the suit is unsuccessful. Currently, the "loser pays" system for traditional legal cases does not apply for collectors, who instead, are required by federal law to pay court fees and expenses regardless if they win or loose. Creditors feel this system is unfair and is the reason we are seeing a
spike of lawsuits against lenders under FDCPA
. Switching to the "loser pays" model would preserve the legal balance between lenders and borrowers.
"Borrowers sometimes can't pay and Lenders sometimes break laws or act as a poor financial steward. These are daily realities that keep our legal system busy as debtors and creditors reconcile accounts, however the flurry of lawsuits in recent years shows cracks in our national infrastructure that eventually State and Federal Governments will need to resolve." said John Dougherty, Founding Attorney at Pioneer. "Until regulators take action, hiring a lawyer and taking direct recourse is the best option that consumers have. With record bankruptcy, foreclosure, and other financial hardships facing consumers, legal action has become not only a new normal but necessary."
About Pioneer Law
Pioneer Law is a legal firm specializing in Bankruptcy, Business Litigation, FDCPA, and Real Estate law. For those paralyzed by debt, disputing with a business, troubled by a collector, or involved in the sale of real estate, the specialists at Pioneer Law are prepared to advise, represent, and give peace of mind. For more information visit
PioneerLawFirm.com
.