TradeGreeks to Offer Options Trading with Global AutoTrading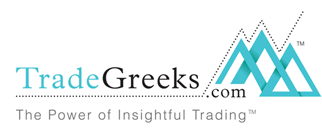 (
PRLEAP.COM
) TradeGreeks, publisher of top-rated
options trading newsletters
, including Options Speed and Options Magic, recently announced auto trading services with Global AutoTrading.
"Global AutoTrading has a reputation for high quality options trading and order execution," according to TradeGreeks founder and CEO Sujoy Bhattacharya, "one of the most common mistakes made by individual investors is missing out on trade recommendations from options trading newsletter services because they are away from their computer or out of the office. Auto trading removes the guesswork and uncertainty from manual order entry."
Auto trading is an automated way for individual investors to automatically execute investment recommendations published by TradeGreeks' Options Speed or Options Magic options trading newsletters. Tradegreeks' options newsletter subscribers would give Global AutoTrading discretion to automatically fill orders based on the trade alerts received from Options Speed and Options Magic.
TradeGreeks supports autotrading through the leading online options trading firms, including: Autoshares, Ditto Trade, eOption, TradingBlock, TradeKing, TradeMONSTER, TradeStation and Trade Wall Street Financial.
Options Speed offers daily options trading recommendations seeking high investment returns with shorter trading cycles using directional option trading strategies that deliver powerful performance even during volatile markets that can overwhelm most advisory services. In 2013, the Options Speed newsletter has produced independently verified returns of 93.1% (through October 1, 2013).
While many
options trading newsletter
services talk about performance, TradeGreeks' returns are independently verified by Pro-Trading Profits, a top-rated stock and options newsletter advisory and monitoring service. TradeGreeks is consistently ranked among the top options trading newsletters for annual performance by Pro-Trading Profits, out of over 400 investment newsletters surveyed.
"Year after year, we have been able to beat the market with lower risk and volatility. By helping our subscribers discover the convenience of auto trading, it has never been easier to trade options online," says Bhattacharya, "our goal is to make it simple for our
options newsletter
subscribers to succeed."
About TradeGreeks.com
TradeGreeks.com offers investors options trading strategies using a tactical blend of fundamental and technical analysis that can deliver consistently high returns regardless of the direction of the market. TradeGreeks.com delivers real-time trading alerts, options trading education and options strategies to its subscribers backed by an unconditional satisfaction guarantee. Visit
www.TradeGreeks.com
to learn more.