Refurbking Reports Growth in Online Sales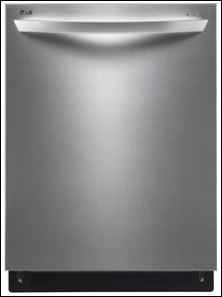 (PRLEAP.COM) Elk Grove Village, IL – Refurbking, a leading retailer of large home appliances including state-of-the-art refrigerators,
energy efficient washers and dryers
, dehumidifiers and other appliances, announced a steady growth in its online sales. In the third quarter of 2013 Refurbking saw a 49% increase in online sales over the same period last year. The traffic on the company's website has doubled in the last nine month as is now 102% over the total traffic in 2012.
"We attribute these great sales numbers to the everyday low prices and the free shipping offers. Customers have really responded well to the quality of products and deals offered on Refurbking.com," said Peter Yim of Refurbking. "Our most popular item, for instance, the LD301EL 30-pint Dehumidifier which keeps mold out of damp enclosed spaces, is prices at $69 below retail cost."
The website has received orders from all 48 continental states with a customer base range from large cities to rural areas. Despite the record sales numbers, Refurbking continues to strive to attract more customers and is planning new promotions and sales opportunities such as flash sales and clearance blowouts in the last quarter of 2013.
There is also a plan in place to improve users' online experience on the website with updated listings, better pictures, more in-depth product information and social media interaction.
To shop the great deals on home appliances, visit
www.refurbking.com
.
About Refurbking
At Refurbking clients will find the best deals on the best name brands like LG, Zenith, Avista, and Goldstar. Combined with the company's outstanding customer service and discounts on name brand products, we strive to create a satisfying online shopping experience for you.
For over 35 years, we have loyally served our local community with our low prices and excellent customer service. Through our web store, we pledge to provide the exact same service to our online customers as well.