Eclipse Awards Expands Line of Green Awards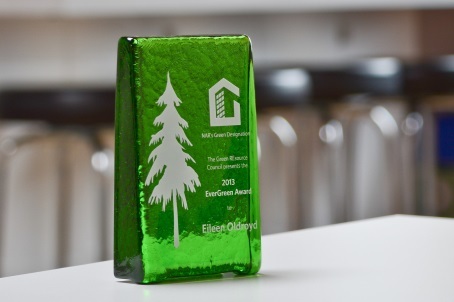 (
PRLEAP.COM
) Vancouver, BC – Eclipse Awards, a leader in the recognition awards industry, allows companies to
emphasize their green values when recognizing leadership
, excellence and sustainability. Eclipse Awards offers a range of quality green awards suitable for any association or business. Eclipse Awards was the world's first carbon-neutral awards company and uses sustainable local materials such as salvaged wind-fallen trees and recycled glass to make handcrafted green awards.
Clients can choose from such styles as the Sunburst Maple Canopy wall plaque which features wood salvaged from maple trees in the Fraser Valley basin in British Columbia. Or the Roots Awards which are hand-made from birch trees that have been blown over by the wind. Eclipse Awards also carries uniquely colorful cobalt and emerald recycled glass awards made from 100% post-consumer glass. These sustainable green awards offer exceptional style and design while also communicating the organizations'commitment to sustainability. "Companies that understand sustainability want their awards and plaques to reflect their values" says Eclipse president Toby Barazzuol.
Eclipse Awards has worked with such organizations as the Canada Green Building Council to create award plaques for LEED certified green building projects that amplify the message of recognition, emphasize commitment to the environment and accelerate the adoption of green building techniques. Using beautifully handcrafted, organic-shaped green awards for recognition conveys the values of an organization that cares about people and the planet.
To shop the selection of new, beautifully crafted green awards, visit
www.eclipseawards.com
.
About Eclipse Awards:
Eclipse Awards crafts beautiful personalized things that make people happy and celebrate the human spirit. Think of Eclipse as an extension of your company, making your recognition project as simple and stress free as possible while also minimizing your environmental footprint. Your awards are special and so each one is crafted with the intention that it will have a lasting and meaningful impact on the person who receives it.
Email Eclipse Awards International Inc.