Bartolme & Associates Opens a New Cpa Tax Office in Portland, OR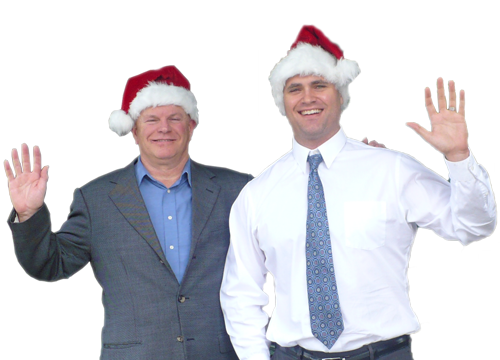 (PRLEAP.COM) For more than 30 years, Bartolme & Associates CPA, PC offer accounting and tax services for individuals and small businesses. The firm is excited to announce their expansion to the Portland, OR area. Their company is founded around the ideas of providing personalized attention to their clients, being knowledgeable in tax law and leveraging expertise in the technology sector to streamline business practices.
Unlike other CPA firms, Bartolme & Associates has a philosophy to act as a partner to their clients. Owner David Bartolme, CPA explains, "We believe that our office can offer better service by providing personalized attention to businesses, individuals, and families. Our level of service and attention to detail will quickly set us apart from other certified public accountants in the area."
As a full-service CPA firm, the group brings their years of experience to the Portland community and stays well-informed of the constant changes to tax laws and business accounting. The new Bartolme & Associates office in Portland provides a variety of beneficial services including small business accounting, review and compilation engagements, payroll review, cash flow management, strategic planning, succession planning and tax preparation and planning.
They are able to meet the individual needs of each company by staying flexible. Their firm is open to working with third-party bookkeepers or in-house accountants that clients employ. Bartolme & Associates also provides quarterly or monthly accounting services.
"Effective use of technology is another characteristic that sets us apart from other Portland CPAs," said Bartolme. Their firm uses Quickbooks online and Xero online accounting, so that clients and their firm can easily access financial information on-the-go via computer, tablet or smartphone. Since small business owners have hectic schedules, Bartolme & Associates employ technology by conducting consultations via Skype and using automated emails as a reminder to meet deadline requirements.
Bartolme & Associates strongly believes that trust is of the utmost importance in building client relationships. To build rapport with local business owners and members of the community they offer a free initial consultation. This gives potential clients a chance to evaluate their firm and service. Those interested in scheduling an appointment, should contact the Bartolme & Associates CPA office in Portland at (503) 360-9770.
About Bartolme & Associates:
Bartolme & Associates is a full-service CPA firm based in Portland, Oregon. The firm is owned by Wayne and David Bartolme, who work together as a father and son team. The Portland office officially opened in January 2013.
Services offered by Bartolme & Associates include estate planning and elder care advising for individuals and tax preparation, tax planning and tax advising services for individuals and businesses. For businesses in the Portland area, the firm also provides
small business accounting
,
payroll review
, part-time CFO services, cash flow management, bank financing help,
strategic planning
, succession planning, new business formation and internal controls services.
Email Bartolme and Associates Certified Public Accountants