WATTCO Waste Oil Heaters Provide Cost-Effective Solution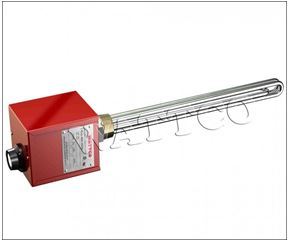 (PRLEAP.COM) WATTCO waste oil heaters provide clients with a means of re-using waste oil, providing efficiency as well as reducing their environmental impact. Growing oil consumption and concerns about climate change make improving efficient use of fossil fuels like oil a major concern for countries and corporations alike.
Oil consumption is growing exponentially as emerging economies such as China and India increase their demand for oil. The U.S. is currently the No. 1 consumer of oil, using more than 20 million barrels per day. China and Japan are America's closest rivals in oil consumption, with China using 7.5 million barrels per day and Japan using 5 million barrels per day.
Using waste oil for heating purposes can help curb oil consumption, leading to fewer expenses for companies that are reliant on oil for various purposes. Companies that use waste oil will reduce their need to purchase more oil for heating. They will also enjoy the benefit of not having to pay disposal and environmental fees for storing and processing waste oil. These companies will also reduce their overall consumption of oil, which will burnish their green credentials among environmentally conscious customers, investors and corporate partners.
Waste oil is oil that has already been used and is no longer usable for its original purpose. Oil may become waste oil by means of the process it was used for in its original purpose, such as providing lubrication or cooling. In its original use, properties or characteristics making it useful for that purpose may diminish, or impurities may be introduced into the oil. The result is that the oil is no longer capable of being used for its original purpose.
WATTCO can provide customers with a
variety of waste oil heater types
, including immersion heaters, circulation flange heaters, band heaters and circulation heaters capable of providing sufficient heat for many industrial purposes.
WATTCO's waste oil heaters can provide companies that produce waste oil with a cost-effective and convenient means of disposing of their waste oil or a cost-effective and environmentally friendly source of fuel for companies that purchase waste oil from recyclers.
About WATTCO
WATTCO provides industrial customers with electric heating products used to provide heath for a variety of purposes, such as warming food, helping to prepare plastic for manufacturing and preparing oil for refinement. In business since 1969, our company prides itself on fast, quality customer service, providing quotes within an hour and manufacturing custom heaters within a day for our clients. To learn more, visit
http://www.wattco.com/
or call 1-800-4-WATTCO.