Kauai Now Developing World Class Golf Courses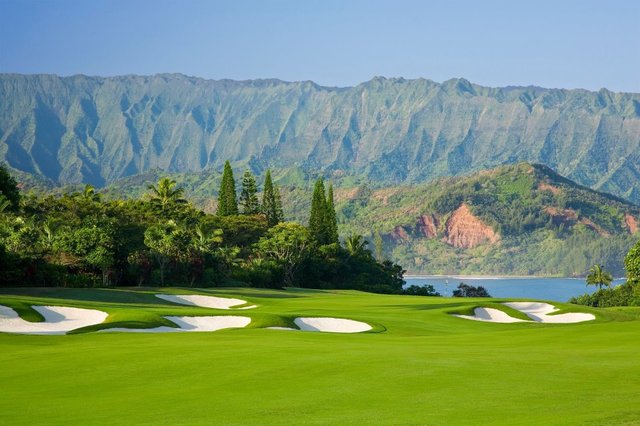 (PRLEAP.COM) The island of Kauai has it all—beautiful ocean views, mountainous backdrops, excellent resorts, prime realty locations at
Kukui'ula
- and now it has world-class golf courses that any golfing expert's career is incomplete without a chance to play on.
As golfers fly onto the island paradise of Kauai, they get their first sight of these famous golf courses, beginning with the Lagoons Gulf Club, which has the longest continuous stretch of ocean-side holes anywhere in Hawaii. These ocean-side holes cover over half-mile of cliff-top coastline scenery, letting every drive across a breathtaking view of the Hawaiian oceans.
If you're inspired more by the mountains, you're not out of luck. Courses like the Puakea Golf Course features a backdrop of gorgeous, rainforest covered mountains. And while you're teeing off, you'll be in the presence of celebrities as these mountains were filmed as the location of Jurassic Park in those famous films. This golf course isn't a course for just any golfer. The many sand traps, trees, and water obstacles make this course quite the challenge. Its sixth hole is famous test for the best golfers in the world.
Of course, your golf trip wouldn't be complete without golfing at the course ranked number one in Hawaii and one of America's top 100 golf courses-Prince at Princeville. These Kauai golf course features both jungle surroundings and ocean views. The jungle surroundings provide extra incentive to keep your ball on the fairway: if your aim is off, your ball will be lost in the dense surrounding jungle. Better bring some extra balls, this course will keep challenging you on every one of its holes.
With so many golf courses, you'll need several trips to Kauai to experience them all; of course, spending so much time in this paradise may just convince you to make your second home here. Not to worry, the realty here is just as beautiful as the rest of the island. Private luxury communities like Kukuiula offer homes and lots that are any golfers' dream. Some of these private communities feature private courses, designed by pro-golfers like
Tom Weiskopf
, for their residents' personal use. If you make your home in Kauai, you can be assured your time here will be well spent.
Fortunately, you can come try out the island first at one of the many beautiful resorts that offer luxurious places to stay and clubs to rest your feet after a long day of walking the holes. When you're not golfing, you can enjoy spas, swimming pools, the ocean, and the glorious view. All in all, the island of Kauai is a golfer's paradise and it's calling your name for your next golf getaway.