"Sipping Tea with Buddha and Christ" a memoir, A Journey Around the World Aimed, Ultimately, at Self-Acceptance: Reconciling Faith and Sexuality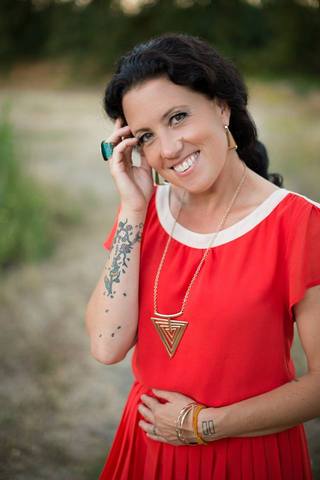 (PRLEAP.COM) A young woman living in Northern California is making plans to transform her life by entering a Buddhist monastery in Nova Scotia when an encounter with a stranger produces an invitation to a place on the other side of the world. She takes the invitation as a sign as she struggles to reconcile her sexuality with her longing for a relationship with God.
In a new memoir called, Sipping Tea with Buddha and Christ, Alexa Benson-Valavanis reveals, through a raw and unfiltered voice, how painful life can be for a gay woman fighting to hold on to her integrity and sanity without abandoning her faith. Alexa weaves her ultimate fear of dying — without God's love — into the daunting, day-to-day challenges presented by a solo journey through China, Vietnam and Guatemala. Although the tale is dotted with struggle and despair, readers will find many reasons for hope and laughter along the way. Alexa shares a story that transcends her personal experiences and touches the heart of anyone who has longed for inner peace and self-acceptance.
Alexa will be a guest on Northstate Public Radio's Nancy's Bookshelf November 8th at 10 a.m. PCT. To read an excerpt of Sipping Tea with Buddha and Christ, or to purchase the book visit:
www.alexabensonvalavanis.com
. Books can also be purchased from Lyon Books in Chico, Calif. or through Amazon.com.
Alexa Benson-Valavanis lives on a small ranch in Northern California with her wife Melinda, their triplet Nigerian goats, Walter the duck, and a menagerie of other four-legged family members. Alexa is the President and CEO of a philanthropic foundation based in Chico, Calif. This is her first book.
To read what others have to say about Sipping Tea with Buddha and Christ visit Amazon.com.
http://www.amazon.com/Sipping-Tea-Buddha-Christ-ebook/dp/B00DPX3ZQ0/ref=sr_1_1?ie=UTF8&qid=1381253454&sr=8-1&keywords=sipping+tea+with+buddha+and+christ