Streamlining Business Processes through Custom Service Offerings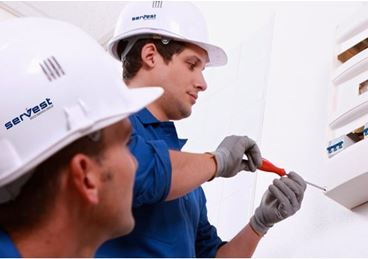 (
PRLEAP.COM
)
Johannesburg, South Africa
- Facilities Management is an emerging business discipline that integrates the management of an organisation's 'hard' and 'soft' services. This means that notions like energy efficiency, customer collaboration, sustainability and public-private partnerships are concepts emerging within this discipline – as often they form part of the support functions, which are core to any organisation.
In fact, today outsourcing specific components of your business practice is part of a growing global trend. Outsourcing enables companies to shift certain responsibilities to the outsourced vendor, who is a recognised specialist, and who is able to mitigate risk and improve bottom lines.
Bespoke outsourcing solutions is therefore focused on providing a central service, which is vital in any organisation, while striving for excellence as well as meeting client's expectations – all without affecting/neglecting the non-core areas of the business.
To achieve this, it is therefore critical to have one point of contact for all facility and asset performance management requirements, whether it is 'hard' services relating to building mechanical and electrical, or 'soft' services relating to catering, cleaning, hygiene, landscaping, office services, parking and security. This type of model supports proven cost savings as it's an integrated partnership solution.
Understanding the requirements to manage operate and maintain all the support services – the facilities management company needs to conduct their operations with a high level of compliance showing sound progress in the development of a culture of equality, personal development and team work amongst all its stakeholders. The model also needs to be aligned to the National Development Plan to boost transformation and development.
Sustainable business approach
Following a move towards sustainability, with the increasing amount of legislation and regulations - that seek to reduce emissions and improve corporate social responsibility for the environment – it's essential to monitor and audit your environmental activity and comply with national legislation on energy performance. Companies need to review managing their electricity costs, locally, especially if we consider that the average 'pay back' periods achieved in the United States in 2012 was 3.9 years. Selecting the right facilities management provider is essential to ensuring these returns.
Reducing operating costs is vital
As the outsourced provider already has the requisite resources in place they are able to deliver at a fraction of the cost the company would incur. A credible provider would also provide a model to train and develop local resources to ensure sustainability and transformation for the country.
If an organisation takes the above into consideration then surely it is time to re-think its stance on outsourcing. Given the benefits, outsourcing offers a strong business strategy that helps you mitigate your own risk, manage your costs and gives you the flexibility to focus on your core business.
About Servest
The Servest Group is a leading provider of innovative outsourcing
services throughout South Africa and the United Kingdom. Leveraging an integrated business model,
the Servest Group provides industry specific services that include cleaning, hygiene, office services, landscaping, marine, parking, security and turf
. The Servest Group has 7,000 clients, 32,000 employees and a 2.5 billion turnover. For more information visit:
http://www.servest.com/sa/