Time to Regulate Office Romance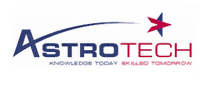 (
PRLEAP.COM
) Johannesburg, South Africa – There are rumours simmering along the corridors of many companies and organisations suggesting that to run a company that makes its employees happy, its bosses effective and its shareholders rich, companies should encourage employees to have affairs with one another.
The result, the gossipers believe, will turn the workplace into a happy, vibrant place that is powered towards profitability by workplace flirtation and romance. Admittedly, this rumour and gossip has not become a full-blown business strategy. It may never be. To more traditionally-minded managers, encouraging staff to seduce one another may seem a step too far.
Perhaps those dreaming about this kind of dangerous liaison on factory floors and office parks have read a book called 'Intimacy: International Survey of the Sex Lives of People at Work'. In the book authors Andrew and Nada Kakabadse have concluded that physical intimacy makes employees come to work with a spring in their step, a twinkle in their eye.
"From the organisational perspective, these relationships are very positive because they make people more committed to their employer," according to Kakabadse. In the midst of Cosatu general secretary Zwelinzima Vavi's admission of having had sex with a junior subordinate and insisted they had an affair and it was consensual, I am sure many companies and organisations have been reflecting on the ins and outs of sex in the workplace and how to handle it.
First let us define what a workplace romance is: A workplace romance can be defined as some form of intimate relationship between two employees who have both expressed their romantic feelings in the form of dating or other intimate association. It is not uncommon for an employee to meet their future spouse or life-partner at their workplace. The reality in today's world is that time spent at work makes up a large percentage of our daily lives, and the people with whom we interact at work, often become more than just work colleagues.
But is it ideal for employees to become romantically involved with their colleagues? There will always be those "happy ending" stories about how one person met their spouse at work, that it was love at first sight and that they got married. But for every one of those "happy ending" stories, there will be many more stories which have ended in dismissal.
Consider the situation in which an employee, married to another person, becomes romantically involved with another employee at the same workplace, and this adulterous relationship is discovered by the spouse of the adulterous employee. Or a director, having an affair with his secretary, tiring of this affair, ends the affair, and then seeks to make the secretary's life so unbearable in the workplace that the secretary resigns, and then claims constructive dismissal. Or a romance coming to an untimely and unhappy ending and the scorned partner then laying charges of sexual harassment against the employee with whom they were romantically involved.
None of these scenarios bodes well for the employer in the long run. And all will result in some form of labour dispute. The difficulty which the employer faces in such circumstances, apart from the obvious ones stated above, is that, because a romantic relationship in the workplace is, without any policies to the contrary, a personal issue between two apparently consenting adults the employer is not permitted to address this issue with the two employees concerned, unless or until that relationship or its demise has an impact on the business, either in the form of a breakdown in staff morale or staff relations generally, or results in poor performance in the workplace.
The first question bosses and their human resources staff should be asking themselves is: What is the lure of the office romance? There are several factors behind the rise of workplace affairs. We work long office hours. This means work develops more significance in our lives as leisure diminishes. It also means as we spend more time with each other, we develop more emotional impact on one another more than ever before. As counselling psychologists often advise; bonding with others is one of the commonest ways we have of dealing with stress; hence increased stress at work conspires to produce workplace romantic relationships.
Indeed, the real issue, perhaps, is that the demands of today's hyper competitive work environment mean we have to endure such long hours in the office and away from socialising that it is inevitable our loneliness is dealt with by workplace romantic relationships. Perhaps more interesting is that case studies and surveys of workplace romances report both positive and negative workplace outcomes.
On the positive side, romantic relationships can improve productivity through positive communication and teamwork and reducing tension. There are also findings that workplace romances increase motivation. On the negative side workplace romances can also create hostility in work groups, distort communication, reduce the quality of decisions and damage the reputation of a group and its members. Workplace passion can also cost the company dearly when the romantic ties are broken and the essential problem is that conducting an affair at work inevitably endangers one's professional reputation.
About Us
Since 1998,
AstroTech has been a leader in providing corporates, government and small specialist firms in South Africa with empowering training courses
. The institution specialises in management, business skills and human resources training, equipping professionals with what they need to stay ahead in an intensely competitive world. AstroTech has training facilities all over the country including Johannesburg, Cape Town and Durban. For more information please visit,
www.astrotech.co.za
.