Sage Survey Reveals Challenges and Solutions for Payroll Administration in SA SME Companies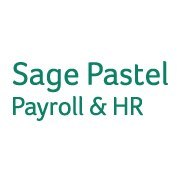 (
PRLEAP.COM
)
Johannesburg, South Africa
– "Regular statutory and legislative changes in the payroll and HR industry present a challenge for small businesses in terms of compliance with the six major Payroll Acts. Manual systems or formulae-driven worksheets often lead to incorrect calculations and deductions which can result in SARS penalties," says Laurica Kok, General Manager at payroll software solutions provider Sage Pastel Payroll & HR.
"It is a daunting challenge for SME businesses to keep pace with regular legislative updates. However, automated payroll software ensures that the essential updates are automatically implemented and that payslip calculations are correct, meeting the latest legislative requirements," adds Kok.
To help overcome this challenge, Kok says Sage Pastel Payroll & HR interprets legislative changes for start-up and small businesses and ensures that they remain compliant via payroll and HR software. RSS feeds provide information on and notification of legislative and tax changes as well delivering new system functionality releases that ensure companies always process their payrolls on the latest software version.
SMEs generally agree that excessive Government bureaucracy and Government handling of the country's current economic challenges still top the list of the least favourable aspects of doing business.
The SBI established that globally business confidence is improving but in South Africa, managing cash flow is the biggest challenge for growing businesses with government not helping as there remain 4.7-million unemployed, a lack of basic skills and protection of employed people while SME businesses battle with wage and payroll legislation.
Recognising the pressures on SME business in the current difficult economy, payroll and HR software specialist Sage Pastel Payroll & HR has introduced a payroll and HR software solution that businesses can obtain on an affordable subscription monthly payment plan.
SME business contributes significantly to the economic growth in South Africa so there is a need to harness entrepreneurial businesses and ensure that they succeed.
According to the SBI survey, South Africa is generally downbeat about local economic prospects with a low score of 44.10%, which is on a par with the UK and US at 40.65% and 41.53% respectively.
Mobility provides start-up businesses with agility and seeing as the owners are invariably busy managing many aspects of their business, Kok says Sage Pastel My Payroll Online is a lucrative online payroll solution for start-up companies. Online payroll solutions can be obtained on a 'pay-as-you-go' basis whereby businesses only pay when they use the system.
"It is important to provide South African companies with more than just a box of software," says Sumay Dippenaar, Marketing Manager at Sage Pastel Payroll & HR. Telephone and email support services can assist users with payroll, legislation and process enquiries. "Businesses should opt for a payroll provider that offers a national footprint of certified payroll software installers to ensure they benefit from professional installation of their payroll and HR software solutions."
About Sage
Softline was founded in 1988 by Ivan Epstein, Alan Osrin and Steven Cohen. The company was established during the formative years of the business software industry in South Africa, and soon became the leader in the provision of business software and services to small and medium sized companies. In 2003 Softline was acquired by UK based company The Sage Group plc. Softline officially changed to Sage in February 2013 to align with our parent company Sage Group plc. We continue to provide local expertise backed by the global Sage brand.
About The Sage Group plc
Sage Group plc is a leading global provider of business management software to small and medium sized companies, creating greater freedom for them to succeed. Sage understands how and why each business is unique. We provide products and services that suit varying needs, are a pleasure to use and are secure and efficient. Formed in 1981, Sage was floated on the London Stock Exchange in 1989 and entered the FTSE 100 in 1999. Sage has over 6-million customers and more than 13,380 employees in 24 countries covering the UK and Ireland, mainland Europe, North America, South Africa, Australia, Asia and Brazil.
About Sage Pastel Payroll
Sage Pastel Payroll offer user-friendly,
easy-to-use Payroll and HR software
that caters for those businesses just starting out as well existing businesses and aims to support the growth of the company and develop partnerships with clients. Sage Pastel Payroll & HR is committed to providing a comprehensive payroll solution and provides unrivalled support and online payroll tools. For further information please visit
http://www.pastelpayroll.co.za/
.
Email Sage Pastel Payroll