SC Personal Injury Attorney Robert Reeves rated with 10 / 10 by Avvo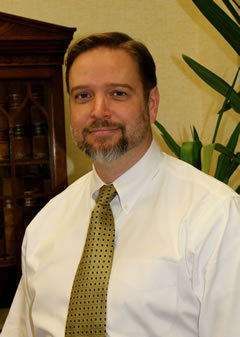 (PRLEAP.COM) Avvo is a legal information organization targeted primarily towards consumers of legal services. In addition to providing legal help forums, Avvo publishes a directory of American lawyers including nearly 90% of all licensed attorneys nationwide. As part of its mission of informing the public about the legal profession, Avvo produces ratings of attorneys on a ten point scale, assessing their legal experience, recognition within the legal community, and professionalism.
Although
Avvo
does not disclose its lawyer rating algorithm, variables commonly thought to be involved in determining the rating include public endorsements by other lawyers on Avvo's website, publications produced by the attorney,
awards and industry recognitions
of the attorney, lack of professional misconduct, and other relevant publicly available facts. In addition to recognition by Avvo, Mr. Reeves has been recognized by other organizations, including Super Lawyers, National Trial Lawyers South Carolina Top 100, and the Million Dollar Advocates Forum. Super Lawyers is an organization that attempts to produce a list of outstanding attorneys in each American jurisdiction through a attorney review process. Less than five percent of licensed attorneys in a state will be included in that state's Super Lawyers. Similarly, National Trial Lawyers produces a Top 100 list of plaintiff and criminal defense attorneys in each jurisdiction. In contrast, membership in the Million Dollar Advocates Forum requires a simple result, that the attorney have obtained a verdict or settlement in a single case in excess of one million dollars. In addition to this industry recognition, Mr. Reeves has released an
e-Book on workers' compensation law
in South Carolina.
Mr. Reeves is a partner of the law firm Reeves, Aiken & Hightower, LLP, which has offices in Columbia, SC, Charlotte, NC, Fort Mill, SC, and Charleston, SC. His partners at the firm are Art Aiken, a fellow member of the Million Dollar Advocates Forum and National Trial Lawyers Top 100, and Bea Hightower. The firm practices principally serious personal injury law and criminal defense law throughout the states of South Carolina and North Carolina.
Email Reeves, Aiken, & Hightower