Farmington Hills Accounting Firm Launches New Website for Financial Guidance and Tax Information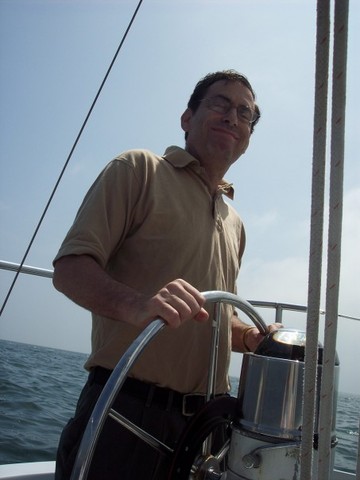 (PRLEAP.COM) Certified CPA and firm President, Steven Lepsetz, CPA, MBA is announcing the launch of a newly revised, client-focused website created to guide users though common financial concerns and give them the tools to manage their personal and business wealth. Lepsetz's firm is utilizing their website to educate the community on how a knowledgeable tax planner can help manage your finances in order to better plan for your future and keep more money in your pocket. The website includes financial guides to aid business and investment strategies, tax strategies for individuals and businesses and a page of frequently asked questions to address common financial concerns.
"When we decided to update our website, we did it with our clients in mind. Our goal was to create a virtual library of financial information that just about anyone could benefit from. Whether you're a wealthy business owner or someone trying to figure out the best investment strategy for you, there's something on our website to help you," Lepsetz said.
The website possesses useful tools for tax season including tax and financial calculators and a secure online portal that can be used to send documents to your tax preparer at Farquharson, Pointon and Lepsetz, CPAs. Visitors also have access to an extensive list of helpful links that cover topics ranging from state tax laws in Michigan, to how to startup a small business. Some of the services offered by Farquharson, Pointon and Lepsetz, CPAs include:
Tax Planning for Individuals and Businesses

The website can also be used to work with clients remotely, including supporting clients in their use of QuickBooks.
"Technology is changing the way that accounting firms not only serve clients, but also how they can help their communities. Most people can benefit from simple, no-nonsense financial advice and we've created a place they can access it whether our firm is open or closed," Lepsetz said.
About Farquharson, Pointon and Lepsetz, CPAs:
Farquharson, Pointon and Lepsetz, CPAs has been in business since 1956 and are well known in Farmington Hills and the entire metropolitan Detroit community. They service Farmington Hills and the entire metropolitan Detroit area including Wayne, Oakland, Macomb and Washtenaw counties. They are members of the American Institute of Certified Public Accountants and the Michigan Association of Certified Public Accountants.
For more information on tax planning and how an experienced CPA can help you, visit the website at thetaxspecialist.com.
Email Farquharson, Pointon and Lepsetz, CPAs