California Insurance Agency Announces Record Numbers of Enrollees in Healthcare Exchange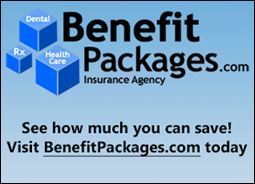 (PRLEAP.COM)
Benefit Packages
, a Southern California-based insurance agency, announces record numbers of people contacting the agency in December for assistance obtaining coverage through California's health insurance exchange, Covered California.
As an exchange-certified agency, the specialists at Benefit Packages are among a select group of licensed insurance agents specially trained to help consumers find affordable, comprehensive health plans through the state's health insurance exchange.
Covered California was formed in response to the healthcare mandate under the Affordable Care Act, which will require that most Americans carry health insurance as of January 1, 2014 or face a penalty.
The healthcare exchange has reportedly experienced a surge of applicants looking to sign up for coverage before the December 23rd deadline in order to be covered by January 1, 2014. Covered California reported that 159,000 people enrolled in health plans in October, November and the first week of December. On December 4 alone, Covered California received 17,000 calls in less than an hour from people hoping to sign up for coverage, according to the LA Times.
The majority of employed Californians already receive affordable health benefits through their employer. Those who do not receive benefits through work or whose employer-sponsored health insurance is unaffordable are eligible for coverage through the state health insurance exchange.
The exchange-certified agents at Benefit Packages are fully equipped to provide enrollment assistance to consumers in the state's exchange along with information about subsidies and tax breaks for which applicants may qualify.
The agency works with several of the reputable insurance carriers operating within the California exchange. Benefit Packages urges consumers to prepare for the healthcare mandate and understand their options in order to comply with the law and avoid penalties.
About Benefit Packages
Benefit Packages is an independent California insurance agency representing several well-known and reputable health insurance carriers in the state including Anthem Blue Cross and Blue Shield of California. The Better Business Bureau-accredited agency prides itself on its personalized, expert service and commitment to finding clients affordable insurance. To learn more about the services Benefit Packages provides, visit our website:
www.benefitpackages.com
.