Corporate Bankruptcies Increasing and Posing a Threat to American Consumers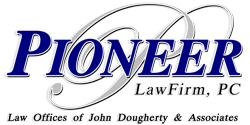 (
PRLEAP.COM
)
New York – December 26, 2013
– Pioneer Law (
PioneerLawFirm.com
), a Colorado firm providing bankruptcy, FDCPA, real estate, and business law services, sees the American appetite for debt escalating to include and overwhelm large corporations in addition to individual consumers. While financing for corporate debt was widely available and desirable since the financial crisis, many companies along with the bond market are now paying the bill for this easy financing.
Several high profile companies across a range of industries have found themselves in financial distress and seeking bankruptcy protection in recent months. The 92 year-old retailer,
Loehmann's filed bankruptcy
in December for the third time and stated it was prepared to sell all of its assets to liquidators. Bankruptcy protection was approved this month for
electric car manufacturer
Fisker, after a long period of financial trouble that began with government funding. Within the energy sector,
uranium-enrichment company
, USEC Inc. has agreed to replace $530M of convertible debt and file for Chapter 11. Meanwhile in the travel and leisure segment, even
Norwegian Cruise Lines
is admitting it is operating at a loss of $100M this year with over $3.2B of debt after expanding its fleet. These companies come from a true cross-section of industries and backgrounds, yet each has been vulnerable to the same miscalculations about assets and budgets that also afflict individual consumers.
In one unique case, the situation of First Data has become both a business school case study and a domino that still is impacting its business partners. First Data is a company that processes credit-card transactions, runs ATMs and verifies that checks clear – but they are now drowning in
over $23B of debt
. The company has announced the elimination of 550 jobs at its headquarters, despite making more than $1B a year in initial profit, and is alleged to have played a major role in driving Frontier Airlines into bankruptcy back in 2008.
These bankruptcies however are not simply the result of poor management, changing markets, or overly aggressive business plans. Since the financial crisis of 2008, bond investors have shown more confidence in America's corporate debt. With record-low interest rates and a slow financial recovery, bond buyers had been
confident that companies will repay
their debt.
So now, even as consumers have moved to pay-off debt in record numbers this trend of corporate bankruptcies has caused the industry to take notice. Acknowledging that current Chapter 11 rules established in 1978 need updating, the American Bankruptcy Institute has commissioned industry specialists to
modernize US Bankruptcy
rules. Their report and findings are expected to be delivered in December of 2014 and will be an industry-association report without any legislation yet to enforce its recommendations.
"Bankruptcies and foreclosures for individuals peaked over the last few years as consumers found their investments like homes and stocks were underwater or not performing as expected. Now the pendulum is swinging the other way and corporations have to face hard facts and recalculate their next steps," said John Dougherty, Founding Attorney at Pioneer. "Several large multi-billion dollar companies have been dealing with complex financial problems without much media outcry, even though failing companies can have an enormous negative impact on their communities."
About Pioneer Law
Pioneer Law is a legal firm specializing in Bankruptcy, Business Litigation, FDCPA, and Real Estate law. For those paralyzed by debt, disputing with a business, troubled by a collector, or involved in the sale of real estate, the specialists at Pioneer Law are prepared to advise, represent, and give peace of mind. For more information visit
PioneerLawFirm.com
.
###