Custom-Sized Mattresses Offer Holiday Comfort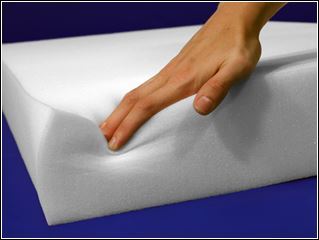 (PRLEAP.COM) Custom-sized foam mattresses from
Foam Factory, Inc
. give customers plenty of options for comfortable bedding, just in time for the holiday season. Whether you want a fresh start to the new year, or are treating a loved one to the gift of great sleep, these mattresses are full of options that can be tailored to the individual needs of any shopper.
When the nights are longer, and the days are colder, a comfortable, cozy bed is a wonderful thing. But for people with custom-built frames or uniquely-sized beds, finding a mattress often results in compromise between fit and feel. With foam, you can have a mattress cut to virtually any dimensions, from a material that addresses all your comfort and support needs. Adding one of these custom pieces to a guest room bed during the holiday season gives road-weary friends and family a delightful place to rest as well.
Custom foam mattresses can be ordered to accommodate the dimensions of any bed that does not conform to standard sizing. This is ideal for antique or custom-built frames that feature dimensions outside of today's typical dimensions. With a selection of conventional foams, as well as memory foam and all-natural latex foam, a Foam Factory, Inc. custom-sized mattress is made to support, while softly cradling the body's pressure points.
The holidays can be an incredibly stressful time of the year, as people attempt to balance social obligations, travel, work, and family. A new, custom mattress can help make sure you get the most out of your sleep, allowing you to wake up refreshed and invigorated.
In addition to mattresses themselves, custom covers are also available to accompany their mattresses and extend their lives. Foam Factory, Inc. offers customization options for their line of foam toppers as well, making the gift of comfort a reality this holiday season.
We've all been given gifts that we appreciated receiving, but quickly forgot about. Whether it's for somebody special or a treat for you, a custom-sized mattress from Foam Factory, Inc. is a one gift this holiday season that will be appreciated and enjoyed for years to come.