Pixpa Gets Upgraded with a Host of Useful Features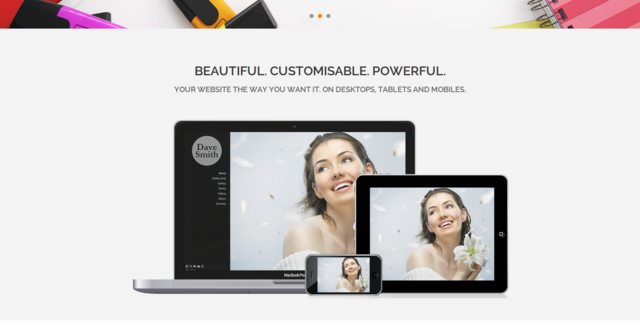 (PRLEAP.COM) New Delhi, December 31, 2013: Pixpa, the leading online
portfolio builder
for photographers and designers, has updated itself with a lot of features that are beneficial both visually and functionally.
Amongst all the changes, the most important and relevant is the updation to a responsive design. "Responsive design is basically aimed at optimising the user experience across devices by maintaining an easy reading and navigation layout with bare resizing", says Gurpreet Singh, founder and CEO of Pixpa. "Earlier users would experience different sites for different devices, however with responsive design in place, there is cross device compatibility. As tablets and other devices are foraying into consumers' lives, it becomes important to replicate the experience they have on PCs. Now Pixpa users will have the same type of template they have one PC as the default tablet template", adds Gurpreet.
Pixpa has added a host of other customer centric features that make their experience enjoyable and functional both at the same time. Not only is the design responsive but also minimalistic that will adjust itself for a cleaner or less cluttered display on a mobile. With the addition of an enhanced search feature, users can now skip through the tedious process of looking for images and save time and effort both. The platform is now equipped with more social media sharing icons than before. "As in the past we have focused on social media sharing of posts, with the new updates we have covered all necessary and popular platforms that are favorites amongst bloggers, photographers and designers such as Instagram", says Gurpreet.
With the new features in design and functionality, Pixpa has updated itself to a robust, visually pleasing, relevant and easy to use platform for its users. "With these features in, our users can expect more to come in due time. We wish to make our platform as the most favored platform amongst the users in all aspects", adds Gurpreet.
For more details on the available plans and pricing, please go to
Pricing Plan
or sign up for a 15 day free trial at
http://www.pixpa.com/signup
.
About Pixpa
Pixpa is a robust online platform that helps in creating,managing and hosting
Portfolio Websites
for photographers, designers, architects, videographers, artists and other creative professionals to showcase, share and sell their work online with style and simplicity.