Main St. Distilleries Launches New Website to Support the Craft Distilling Movement in the United States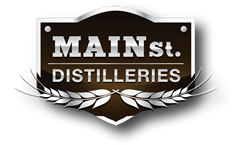 (PRLEAP.COM) WEST BLOOMFIELD, MI (January 6th, 2014) - What could be better than having an amazing glass of Whiskey or Gin distilled to perfection? Apart from the taste, possibly the only thing that could top it is the knowledge that you are supporting a long-held American treasure, the Craft Distilling industry. So says a newly launched website
www.mainstdistilleries.com
, a new website dedicated to bringing the U.S. Craft Distilling Movement to the forefront of mainstream America. Celebrating the craft distilleries that make outstanding Whiskey, Vodka, Moonshine, and other types of enjoyable spirits the site carefully draws attention to these distillers via a nationwide searchable Distillery Finder Tool, Special Events Calendar, Blog, and ongoing Distilling News.
State and Local governments are recognizing the importance of the industry to the American heritage and seeing the economic impact a new craft distillery can provide to the local community. These changes to the Craft Distillery laws allow small distilleries to produce unique flavors and exceptionally tasting spirits using locally sourced grains and materials.
Jeremy Phillips, Founder of Main St. Distilleries says of the resourceful website, "It's been amazing how the whiskey distillers have run to support this effort. We have the largest online searchable database of U.S. Craft Distilleries in the marketplace with over 250 craft distilleries. "We're happy to report that we're adding new Distilleries to the list everyday." Main St. Distilleries also has a Distillery of the Month section where Phillips says, "The Distillery of the Month also highlights one specific Craft Distillery and showcases the Artisan Master Distiller's skill and dedication to this art form."
Main St Distilleries offers information on distillery tours, an event calendar, and a schedule of Distilling Workshops which educates the public on learning more about the distilling process and craft distilling industry. It has been 80 years since the repeal of Prohibition and right now is the best time to be involved in the Craft Distilling Industry. Main St. Distilleries is now positioned to be the only website to connect the Distilled Spirits Connoisseur to their local Craft Distillery.
About Main St. Distilleries:
Main St. Distilleries is a company that markets and connects people to the craft distilling industry by the way of a comprehensive website and advertising services. The website offers the largest online searchable database of U.S. Craft Distilleries, information on craft distilling events, distilling news and videos.
For more information visit
www.mainstdistilleries.com
. To connect on Facebook and Twitter click on
www.facebook.com/pages/Main-St-Distilleries
and
www.twitter.com/MainStDistillin
.
Email Main St Distilleries