Direct TPV Helps Prevent Fraud Using Customer Service Resources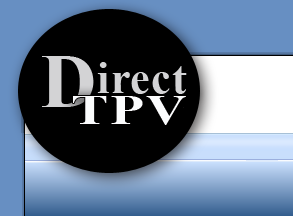 (PRLEAP.COM) Businesses today have to rely more and more on fraud prevention. Direct TPV helps businesses across the globe save time and money by preventing fraud.
Third party verification services are available online
. Direct TPV offers third party verification services that are both accurate and friendly. A wide-array of industries can benefit from using Direct TPV's services including helping with insurance open enrollments, providing support to alarm and utility companies, and helping with credit card processing. The key to preventing fraud is assisted with hiring a quality third party verification service.
"We use our renowned customer service as the backbone for our company. Being efficient, accurate and kind allows us to gain our customer's trust and perform the required tasks when it comes to third party verification. Anyone can find work during a third party verification job. Anyone can hire a third party verification company. We're different because we provide customer service backed by a job well done," said a company representatives. Preventing fraud is important to Direct TPV. It is one of the company's main objectives.
Direct TPV offers affordable prices and utilizes reliable hardware to ensure all third party verification requests are performed in the most comprehensive manner possible. "Our company is competitive. We like to earn and maintain the business of companies seeking third party verification services. Our happiest customers are our best advocates." Employing a securities firm can be costly. Hiring a third party verification company is less expensive and more appropriate when the object is to be both assertive and polite.
Members of the media are invited to speak with a company representative about Direct TPV's business model and services. Companies seeking third party verification services are invited to visit the website and learn more directly from Direct TPV.
About:
Direct TPV is a full-service, full-solution third party verification solution provider. Their services reach across every industry, and their platform is currently unmatched worldwide in everything from features to customer support. Easily integrated in every way to back office and other areas, Direct TPV offers a high quality, high level solution without interruption to every client. For additional information please visit,
www.directtpv.com
.