INTELLIBIND Introduces CIPSWIFT™ Solution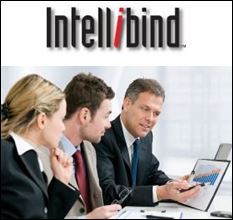 (PRLEAP.COM) Houston, TX – INTELLIBIND, a leading provider of compliance services and solutions, has announced the availability of CIPSWIFT™ subscriptions. CIPSWIFT is a solution designed to facilitate the transition the latest set (Version 5) of
CIP compliance requirements
.
CIP Version 5 marks a significant change to the current CIP standards. The current industry standard is CIP Version 3, with CIP Version 4 compliance originally mandated by April of 2014. However, the deadline was recently extended to October 2014, and NERC has indicated that CIP version 4 may be abandoned altogether in favor of the more substantial changes in CIP Version 5.
CIP version 5 is largely aimed at reducing the risk of compromise, and extends the compliance requirement to a broader set of systems. CIPSWIFT is designed to provide clear, step-by-step guidance for the implementation of CIP compliance measures, with clear explanations on the nature of each requirement, how to resolve gaps and how to demonstrate compliance. CIPSWIFT can be customized to fit the individual needs of each organization's needs and practices, from gap analysis to mitigation measure design to implementation and oversight. For more information about INTELLIBIND, CIPSWIFT and CIP Version 5, visit
www.intellibind.com
.
About INTELLIBIND: Since 2007, Intellibind has earned a reputation for developing innovative tools, training and services for companies who need to meet NERC Compliance standards. The company's name draws from its mission to help customers intelligently bind operations and compliance measures from the assessment phase through implementation and beyond.