Lighting Pros 360 Looks back at 2013 Lighting Trends and Offers New Ideas for 2014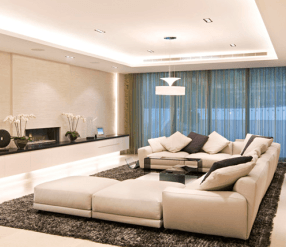 (PRLEAP.COM) Catskill, NY – In 2013 designers saw many new ways to make the most of accent lighting to enhance the appearance and mood of any room. The knowledgeable team of lighting experts and designers at
Lighting Pros 360
know all of the latest lighting trends that were popular in 2013 and will continue to be improved upon in the year to come.
Current styles in lighting accents and fixtures are more varied and inventive than ever. New looks pick up on design trends inspired by jewelry, with crystal and resin pieces set in metallic finishes that resemble a favorite antique gold and amber bracelet. Brass, bronze and copper finishes are equally warm and complement a variety of styles. The spare, clean lines of the most contemporary looks are expressed in chandeliers and fixtures that feature geometric angles and advanced metallic finishes like nickel, chrome or stainless steel.
The foundation of any lighting plan is general or ambient lighting provided by ceiling fixtures, chandeliers, recessed lights, or even wall sconces. Whether the clients are going for a glamorous, hip or homespun style, they will find lighting choices that blend with all of these and more at Lighting Pros 360. A balanced mix of lighting sources in styles that reflect personal taste will create a comforting glow and add elegance to any room.
In 2013 style of lighting fixtures emphasized accents that blend with the overall look of the furnishings. A crystal chandelier-or, a pair or series of three in a large enough space-will establish the most traditional feel. In the year to come, use fixtures as an opportunity to introduce a complementary design element, such as an important color theme-a more feasible option, now, as many manufacturers are producing chandeliers and other fixtures in vibrant colors.
To shop for the latest accent lighting, visit
www.lightingpros360.com
.
About Lighting Pros 360
Now there's no need to be in the dark about lighting options with Lighting Pros 360. Our modern lighting and home décor selection is designed to inspire. Let our friendly lighting professionals shed light on all the great ways to cast your home in just the right glow. We offer creative options, affordable prices, and easy ordering. We partner with some of the best design groups in the industry to bring you the finest brands, the richest variety, and the latest styles.