Star Helicopters Announces New Agricultural Aerial Services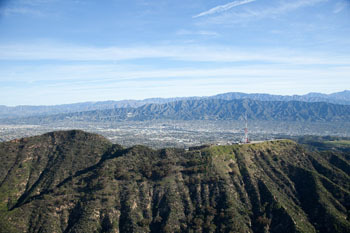 (PRLEAP.COM) Los Angeles, CA –
Star Helicopters
, a premier provider of aerial services in Los Angeles, now offers agricultural aviation aerial services for Southern California farmers. From safety-regulated crop protection, to agricultural aerial photography, Star Helicopters offers farmers a safe and convenient way to see their fields from above. The agricultural air services are available throughout California, and clients have access to the company's highly-trained pilots and exceptional fleet of helicopters.
Agricultural aviation uses aircraft such as helicopters to aid farmers in producing a safe, affordable and abundant supply of food, fiber and biofuel. Aerial applicators protect forestry and play an important role in protecting the public by combating mosquitoes carrying West Nile Virus, encephalitis and other diseases. Aerial services are a critical component of high-yield agriculture.
Star Helicopters can help farmers treat wet fields and spray when crop canopies are too thick for ground rigs, and this practice does not contribute to topsoil runoff. Star Helicopters can also help treat crops threatened by pests or disease much faster and more effectively than ground-based applications.
As an FAA Part-135-Certified company, Star Helicopters delivers customizable, safe aerial services. Star Helicopter pilots are experienced, qualified, certified and regularly re-certified by the FAA to ensure passenger safety.
For more information about the full range of aerial agricultural services now offered by Star Helicopters, visit
http://www.star-helicopters.com/
, or call 310-355-1959.
About Star Helicopters
As Star Helicopters celebrates the beginning of the fourth year in business in February, 2013, it has grown from one helicopter and two pilots in 2009, to 7 helicopters and 6 pilots in 2013. Over these first three years the company has become the largest helicopters company in the Metro Los Angeles area, yet it still operates business with that small company hospitality and customer service.