Auto Insure Savings Helps Motorists Find Pay-As-You-Drive Insurance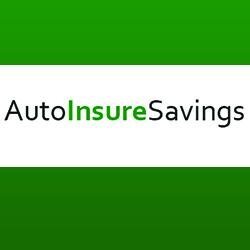 (PRLEAP.COM) Cincinnati, OH – Auto insurance quote providers
Auto Insure Savings
help drivers find the type of insurance that works best with their individual driving needs, including pay-as-you-drive coverage for those individuals that don't need the amount of coverage more frequent drivers do.
Pay-as-you-drive insurance can be an effective alternative to costlier packages for drivers that do not put as many miles on their car, such as individuals that work from home, students that live on campus, or frequent public transportation users. Each company's policy regarding this type of insurance is different, however the basic premise is that the number of miles that a policy holder drives is the major determining factor for billing, although other considerations such as risk factors or OnStar service may also be considered.
Auto Insure Savings works to ensure that every driver gets the policy that best suits his or her coverage needs, financial situation, and unique driving habits. AIS can also help more frequent drivers find policies, as well as people with less standard autos such as motorcycles or recreational vehicles, or individuals with blemishes on their driver history.
For a complete listing of all the products and services provided by Auto Insure Savings, visit their website at
www.autoinsuresavings.org
. They can also be found online on Twitter, Facebook, LinkedIn, and Google+, or they can be contacted directly by calling (855) 233-7818 or (888) 789-8847.
About Auto Insure Savings
Auto Insure Savings is not an insurance broker or advisory group, but rather an independent comparison tool that drivers can use to help them find the insurance they need at rates that they can afford. AIS provides a comparison of rates and packages from the top insurance companies to help save drivers' time, money, and hassle.
Email Auto Insure Savings