MFour Mobile CEO Joins MMRA Board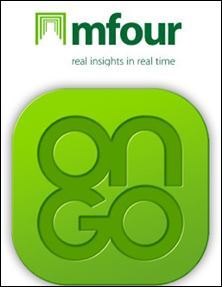 (PRLEAP.COM)
MFour Mobile Research
President and CEO Chris St. Hilaire has been appointed to the board of the Mobile Market Research Association, illustrating his leadership abilities and the importance of MFour's work in the mobile research industry.
The Mobile Market Research Association is a professional association dedicated to developing proper standards and ethics for conducting market research on mobile devices. As mobile devices become near-ubiquitous in modern society, their utility to marketing research companies becomes increasingly evident. Mobile devices provide market research firms with the opportunity to get real-time reactions and impressions and gather more expansive data. MMRA works to develop professional standards and ethics and encourage best practices for the industry.
St. Hilaire is a natural fit for the board of MMRA, thanks to his work with MFour Mobile. MFour has the largest mobile only survey panel in the nation, with more than 400,000 members. The company recently launched a new reporting tool that makes mobile research more accessible than ever, allowing users to easily access and organize the information their mobile research platform gathers.
St. Hilaire has worked in cutting-edge market research methodologies for nearly two decades. In 2007, St. Hilaire's firm was named as one of the nation's most innovative companies by the American Business Awards. St. Hilaire is also an author and his work has appeared in several publications, including the New York Times and USA Today.
Joining the MMRA board puts St. Hilaire in a position to influence the direction of the mobile research industry and provide the same leadership and vision to that organization he has provided to MFour.
About MFour
MFour provides mobile research solutions to clients using point-of-emotion, video and audio capture and a variety of other technologies. MFour Mobile Research allows clients to make decisions based on more accurate and in-depth information than previous technology allowed. To learn more, visit
http://mfour.com/
or call 714-754-1234.
Email MFour Mobile Research