IDology Announces Launch of ExpectID Global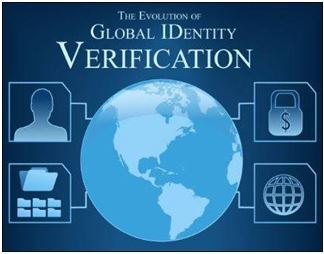 (PRLEAP.COM) Atlanta, GA -
IDology
, Inc., a provider of real-time technology solutions for age verification and for confirming identity online or other customer-not-present environments, announces the launch of ExpectID Global. This international identity verification and fraud prevention solution is proven to increase revenue, prevent fraud, and meet compliance regulations. ExpectID Global will be initially available in the UK and is the first phase in IDology's overall global strategy to provide identity and age verification in the international marketplace.
ExpectID Global will provide organizations worldwide the ability to offer a safe and reliable way to validate an identity and ensure transactions move forward faster and without manual intervention on an international level. Through a quick, behind-the-scenes, minimally-intrusive process, ExpectID Global gives international merchants the confidence to know that customers are who they say they are, and improves fraud prevention, as well as the customer's experience. ExpectID Global's flexible and on-demand features allow organizations to make quick and real-time configuration changes, giving complete control over their proofing processes.
Through ExpectID Global ExpectID Scan feature, customers worldwide gain the ability to obtain a higher level of authentication specifically designed to allow global organizations to validate both domestic and international driver's licenses or passports, and to automate the manual review process. With these powerful identity verification tools, organizations are much better prepared to prevent fraud, increase customer acquisition, meet compliance, and ultimately drive revenue.
"We are extremely excited to make our trusted identity verification and fraud prevention solution available internationally," said John Dancu, CEO of IDology. "As the global marketplace continues to expand, finding a secure way to do business internationally is imperative, and we are proud to be able to provide a solution that will help prevent fraud, drive revenue, and meet compliance anywhere they choose to do business," he added.
For more information about international identity and age verification technology, visit the IDology website.
About IDology, Inc.
IDology, Inc. provides real-time technology solutions that verify an individual's identity and age, for anyone conducting business in a consumer-not-present environment, to help drive revenue, decrease costs, prevent fraud and meet compliance regulations. Founded in 2003, IDology offers a solution-driven approach to identity verification and fraud prevention that ultimately helps increase customer acquisition and improve customer experience. IDology has developed an innovative and on-demand technology platform that allows customers to control the entire proofing process, and provides the flexibility to make configuration changes that are deployed automatically – without having to rely on internal IT resources or IDology's customer service – so customers can stay ahead of the fraud landscape while maintaining compliance. For more information, visit
http://www.idology.com/
or call 866-520-1234.