Gamemasters Seeks Voicemasters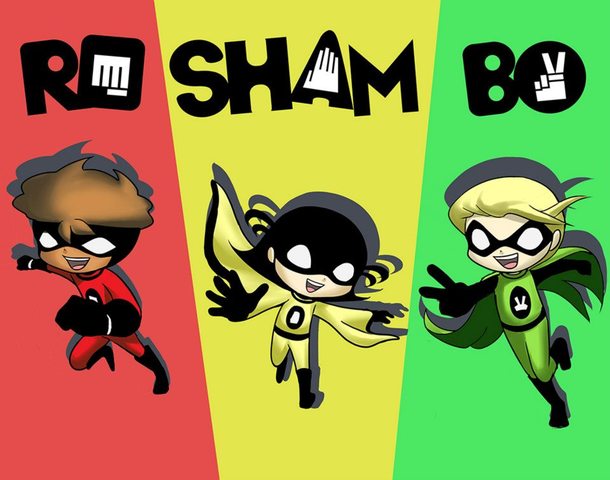 (PRLEAP.COM) Gamemasters™, a property that began as a comic book idea, is ready to offer amateurs a chance to be the voice of some of its hottest new comic characters.
Gamemasters is calling it Voicemasters, an open audition to anyone, over 18, who has ever dreamed of being the voice of an animated character. The company is looking for the official voices for four of the leading characters featured in the upcoming Gamemasters graphic novel, which is currently being funded by a
Kickstarter
campaign.
Gamemasters wants to discover a voice over talent for Mike and Nic, two of the three stars of Roshambo, a hero comic based on the popular children's game of Rock-Paper-Scissors, a boy villain named Red Rover, and the alien Twis'mah Tunic. Eager applicants are encouraged to preview the background of the characters on the
Gamemasters website
and learn more about the storyline through a
free download
of the first issue of the Roshambo comic.
Easy to audition:
Applicants read and record the sample script found at the end of the
Cat Smith's blog entry
. (It should be under 30 seconds). Save the audio file as an mp3 and send it along with your name, age, phone number, and a brief paragraph about yourself and why you want the part, to the Gamemasters founder and creator of Roshambo, Michael Dismuke at
Michael@gamemasterscomic.com
.
Listen for official details on the open audition of Voicemasters during the interview with Michael Dismuke of Gamemasters this Tuesday, February 18th between the hour of 10-11 am on the Hollywood & West Napa St. radio show. (The show streams online at
www.sunfmtv.com
or through the TuneIn Radio app, or if local in the Sonoma Valley California area, the station is 91.3 FM.)
Deadline to enter Voicemasters is 12:00pm (PST) on March 15. The chosen voices will be announced on April1, 2014 during the Hollywood & West Napa St radio show at 10:45am (PST). Those offered voice parts will not get paid, but will receive acting credit, an autographed copy of the Gamemasters graphic novel, Gamemasters cell phone case starring the character of choice, and a "I am the voice of [insert character name here]" t-shirt.
Further information can be found at
Hollywood & West Napa St on Facebook
,
www.catsmith.net/blog
,
www.catsmith.net/sunfm
About Gamemasters:
Created and written by Dismuke, Gamemasters has been called "a cross between Calvin & Hobbes and the Colbert Report." The comic is about three children who are gifted with super powers by a god-like alien named Roshambo and discover that the seemingly simple game known as Rock-Paper-Scissors is, in actuality, the most perfect form of justice in the galaxy. The comedic trio must pit their newfound powers against a host of new villains who are masters of schoolyard gags and games like Hopscotch, Freezetag, Red Rover, the Thumb Wrestler, Leapfrog, Tic Tac Toe, and more. For further information, visit the company
website
and to interact with the company directly join the social media links on
Facebook
,
Twitter
and
Pinterest
For licensing information contact:
Gamemasters, 28967 Nottingham Road, Hayward, CA 94544
T: 650-784-0055; licensing
licensing@gamemasterscomic.com
;
http://www.gamemasterscomic.com/