TUB Gallery Miami's Art and Public Spaces Event to Feature Flor Mayoral Photography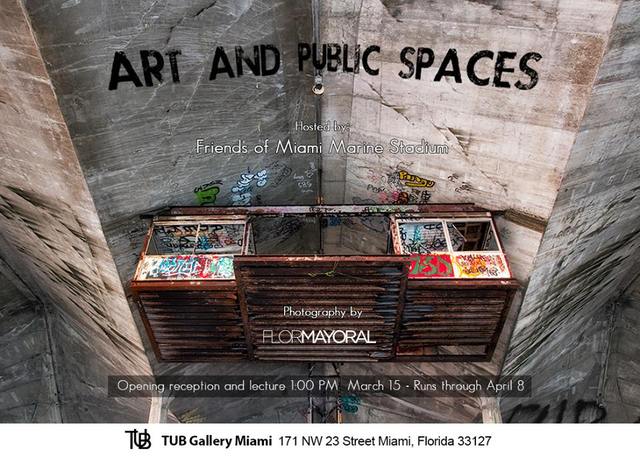 (PRLEAP.COM) Between March 15, 2014 and April 8, 2014, South Florida's most exciting artist/photographer Flor Mayoral will be offering her "Concrete Footprints" photography exhibition for viewing by the public at the popular TUB Gallery Miami venue. Known for her startlingly expressionistic perspectives on the human face, urban scenes and symbolic vignettes of everyday life, Flor Mayoral's photography exhibitions are always highly anticipated by artists, patrons and anyone interested in postmodern photography.
Since the 1970s, Flor Mayoral's enthusiasm for capturing authentically personal scenes of human experience, urban life and the complex interaction of people with natural and man-made has expanded and evolved into a series of remarkable exhibitions featuring her best work. In 2009, Mayoral revealed three photographs at the Palm Beach Photographic Center's 13th Annual Juried Exhibition: "Some Rest for the Weary", "April Shower" and "To Each His Own". Well received by critics and the public, she continued exhibiting her award-winning photography in numerous exhibitions in and around Miami, Florida. Additionally, Flor Mayoral presented solo exhibitions at Aperture Studios, Coral Gables Museum and the Miami Center benefiting Metro Zoo.
Flor Mayoral's latest exhibition will be held at the TUB Gallery in Miami's Wynwood District from March 15 until April 8. One of Miami's premiere art showcase venues dedicated to promoting contemporary art, architecture and design, the TUB Gallery is known for presenting exhibits especially created to enhance, emphasize and introduce the most recent works of selected artists.
People interested in viewing Flor Mayoral's photography exhibition beginning March 15 can download an invitation to the event at
www.mayoralphotography.com/art-and-public-spaces.
The opening reception and lecture begins at 1:00 pm at the TUB Gallery Miami, 171 NW 23 Street in Miami, Florida. In addition, visitors to her website will find a list of her photography projects and information regarding her awards, her personal thoughts on the art of photography and a list of past exhibitions.
For more information about the "Concrete Footprints" exhibition at the TUB Gallery Miami, contact Flor Mayoral at
www.mayoralphotography.com/contact
or visit
www.facebook.com/pages/Mayoral-Dermatology/434154713270854
.
Email Mayoral Photography