MV Transportation Awarded Transit Contract in West Covina, CA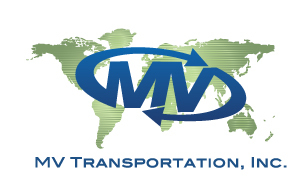 (PRLEAP.COM)
DALLAS (March 27, 2014)
– Today, MV Transportation, Inc., announced it has been selected to operate the West Covina shuttle and Dial-A-Ride ("DAR") transit services. The shuttle service's Red, Blue and Green lines operate Monday through Friday. The DAR service operates throughout the community Monday through Friday and Sunday. Awarded by the West Covina City Council, the new contract began on March 2, 2014 and covers a base period of five years with two additional one-year renewal options.
Under the terms of the contract, MV will manage operations, vehicle maintenance, customer service, scheduling and dispatch, and will utilize automated reporting tools and other technologies to maximize performance and the customer experience, and maintain the highest safety standards. The transit service will be provided using a mix of both client and MV-furnished vehicles. MV will employ 22 professional operators and staff to run the operation.
"The company is very pleased to be selected to operate the West Covina shuttle and DAR service," said Kevin Klika, President and Chief Operating Officer for MV Transportation. "Although we operate a number of transit contracts in Southern California, this is our first operation in West Covina, and we very much look forward to applying our experience, innovative technology and safety initiatives to the shuttle and DAR service and hope to build a lasting partnership with the community."
Founded in Northern California in 1975, MV Transportation operates more than 100 contracts throughout the state, including 25 in the Greater Los Angeles and Orange County area.
About MV Transportation, Inc.
Based in Dallas, MV Transportation, Inc. is the largest private provider of paratransit services and the largest privately-owned passenger transportation contracting firm based in the United States. The company employs more than 16,000 dedicated transit professionals and operates more than 200 paratransit, fixed-route, shuttle and Medicaid contracts around the world.
Email MV Transportation, Inc.