Recent Data Breaches are a Wake-up Call, Says Pioneer Law Firm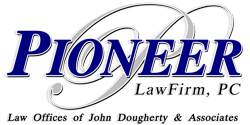 (PRLEAP.COM)
New York – March 29, 2013
– Pioneer Law (
PioneerLawFirm.com
) a Colorado firm providing bankruptcy, FDCPA, real estate, and business law services, sees the recent theft of data from large retailers as a wakeup call. The recent data breaches at Target are a watershed event for the retail and financial industries, for state and federal governments, and for individuals. Information stolen could result in fraudulent charges, identity theft, or yet unknown criminal acts. While identity theft was a problem even before 2013, high profile cases such as Target have demonstrated that new systems and standards are needed to protect consumers.
In the wake of security breaches of consumer information at Target and other major retailers, there is a collective rush to improve systems and prevent this in the future. The Department of Justice is investigating the data theft, retailers are upgrading systems, and Congress is looking at federal standards. While most states have laws requiring disclosure of data breaches, there currently is no consensus within the states and no national notification standard for when or how consumers should be notified. Between the patchworks of laws are large cracks that still need to be addressed.
Unfortunately, data theft is more common than might be suspected. For more than a decade, identity theft has topped the list of complaints to the Federal Trade Commission (FTC), including theft of information about taxes, medical records, or full identity theft. The National Retail Federation (NRF), which represents 12,000 retailers in the U.S., reported that credit card fraud alone
cost more than $11 billion
to retailers and financial service companies in 2012.
Target reports now that the multiple data breaches between November and December were responsible for stolen personal information including names, phone numbers, email, and physical addresses for as many as 70 million customers. In contrast, the largest prior theft of personal information from a retailer was in 2007 when TJX, the company that owns T.J. Maxx, Marshalls, and Home Goods disclosed 45 million credit cards were compromised; eventually that number was updated to
more than 90 million
in a later court filing.
As a safeguard, the
FTC has prevention resources
to protect against information theft and to help those who have been victimized. Individuals should remember to
check their credit report
at least once a year to make sure others haven't been making inquires or purchases.
Information theft
involving taxes has also been on the rise that involves phishing and identity theft, to which the Internal Revenue Service offers
education and support
.
"Most Americans are worried only about which card they can afford to pay from when checking out at the department store. It is critical that individual consumers be informed, aware, and vigilant to protect their information and savings," says Ben Kittle, Senior Financial Consultant at Strategic Consulting Services. "If Target, Neiman Marcus, Michael's and other big retailers are vulnerable with their best-in-class technology and systems, how many smaller retailers have data stolen and aren't even aware? Information theft is a big problem and will continue as our society becomes more digitally connected. This is one more area where consumers need to be extra concerned and extra careful."
About Pioneer Law
Pioneer Law is a legal firm specializing in Bankruptcy, Business Litigation, FDCPA, and Real Estate law. For those paralyzed by debt, disputing with a business, troubled by a collector, or involved in the sale of real estate, the specialists at Pioneer Law are prepared to advise, represent, and give peace of mind. For more information visit
PioneerLawFirm.com
.