Chin's Mojo Headlines The Deep Ellum Arts Festival Songwriter Stage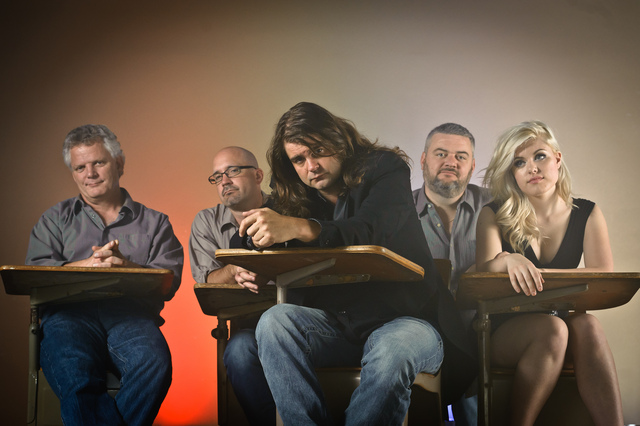 (PRLEAP.COM) Years from now, your kids will return home after a concert performance by a Chin's Mojo tribute band. They'll describe the melodic songs and clever lyrics in excited detail. You will smugly reply, "I saw the real Chin's Mojo perform in Deep Ellum in 2014."
Because that's what Deep Ellum is supposed to provide. What better way to hear great performances that to be front row the Dallas Songwriter's Stage at the Deep Ellum Arts Festival?
Beginning Friday, April 4th, the Dallas Songwriter's Association presents a variety of Dallas' best songwriters on stage. Friday night's headlining band is Chin's Mojo, with their free concert starting at 10 PM.
Combining a love for unique musical arrangements with crunching power chords and a flair for theatrics, Chin's Mojo provides the necessary links between '80s pop, rock and roll, and blazing solos. The band's albums are filled with highly melodic, well-written songs that draw influence equally from the crafted pop of Cheap Trick and the sonic assault of KISS. Their unique sound includes elements from both power pop and arena rock.
Chin's Mojo has recorded 2 albums in its own Dallas, Texas recording studio. The songs are independently written, performed, recorded and produced. The band will perform songs from their award winning 2013 album, "Man O' War". Chin's Mojo delivers an exciting, elaborate performance filled with great melodies and bold attitude. This is a band you want to see!
Admission: Free.
Who: Chin's Mojo
http://www.ChinLovesMe.com
What: Free Chin's Mojo concert at an outdoor weekend festival
Where: At the intersection of Main Street & Malcolm X in Deep Ellum
(map)
http://www.deepellumartsfestival.com/festival-guide
When: Friday, April 4 at 10 PM sharp
Why: Six blocks of Main Street in the Deep Ellum entertainment district will be transformed into one enormous street festival - featuring 200 top-notch decorative and visual artists, 100 original bands and singer/songwriters performing from four different stages, the renowned Pet Parade, and copious food and drink. 100 Original Bands
Performing all-original music from four outdoor concert stages