David Tetreault COO of ClearTV Announces Partnership with Pivot TV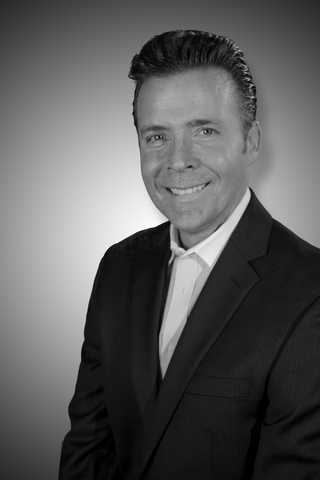 April 16, 2014 - Pivot, Participant Media's TV network targeting Millennials (18-34) and ClearTV announced today a programming initiative that brings premium content to ClearTV's airport television network ClearVision. Under the new relationship, the first Pivot original series ClearVision will be providing to air travelers is Joseph Gordon-Levitt's collaborative and critically acclaimed "HITRECORD ON TV" which has already been renewed for a second season. Clear TV Ltd. is a world leading media and entertainment company creating, developing, producing and distributing entertainment, news and information to a global audience. ClearTV owns and operates a valuable portfolio of television platforms that deliver highly relevant content to targeted audiences inside airports, and healthcare facilities and throughout the entire social media landscape.
ClearVision is a game changing television network that was created to provide passengers with the best in entertainment, news and information, scheduled in traditional dayparts – Morning, Daytime, Primetime and Latenight with minisodes and bite sized segments that augment the 60 minute wait time at the gate before flying.
In addition to entertaining travelers, the ClearVision platform provides global and national advertisers a dynamic medium for branding products and services to very valuable consumers – frequent travelers. Additionally ClearVision gives airports the capability to incorporate customized messages within the programmed content, helping them to better connect with visitors and enhance their experience.
"The opportunity work with ClearTV to get our programming in front of a massive and diversified audience like this, many of whom will be sampling Pivot for the first time, is really fantastic," said Stephanie Ruyle, EVP Distribution, Pivot. "Travelers spend a lot of time in airports and we hope that our content will entertain and inspire them while helping to pass the time as they wait for their flight."
"Teaming with Pivot is emblematic of the ClearVision programming strategy as we strive to entertain, inform and educate a world on-the-go. The eclectic mix of content Pivot brings to the table is certain to capture the attention and imagination of busy travelers in airports across the U.S.," said David Tetreault, Chief Operating Officer at ClearTV. "We chose the NAB as the perfect event for announcing this exciting partnership as the NAB is truly the only place where technology and content intersect - they truly welcome the content creators and innovators who are taking entertainment to new levels across the digital spectrum."
"We really pride ourselves at being true TV broadcasters in the away-from-home arena, said Jonna Birgans, Vice President, Programming Strategy at ClearTV. Our goal is to program in venues where people can actually sit down, watch television and enjoy what they see on our screens," she said. "In doing so we architected the programming to air like a traditional television network that operates with affiliates around the country."
About ClearTV and ClearVision
Clear TV Ltd. owns and operates a valuable portfolio of television platforms that deliver highly relevant content to targeted audiences inside airports, and healthcare facilities and throughout the entire social media landscape. ClearVision is a transformative away-from-home television network delivering a top-tier entertainment, news, sports and weather programming mix to airports throughout the U.S. ClearVision is a partnership between Clear Channel Airports and Clear TV Ltd. and is headquartered in Burbank, CA. The company's television content strategy provides Fortune 500 brands and advertisers with optimal engagement and consumer interaction.
Contact for ClearTV
William Wright - 818-454-8297 -
william.wright@cleartvmedia.com
YouTube Video -
https://www.youtube.com/watch?v=7bTk8VPgsKg&feature=youtu.be
To learn more please visit
www.cleartvmedia.com
About Pivot
Pivot (Pivot.tv), launched nationally Aug.1, is a television network from Participant Media serving passionate millennials (18-34) with a diverse slate of talent and a mix of original series, acquired programming, films and documentaries. Pivot focuses on entertainment that sparks conversation, inspires change and illuminates issues through engaging content and, through its website, TakePart.com, connects audiences to a wealth of content and customizable actions. Pivot is available via traditional Pay TV subscription and integrates a live and on-demand streaming option via its interactive, downloadable Pivot app. In both content and delivery, Pivot is "TV for The New Greatest Generation."
Contacts for Pivot
Jason Allen (
jallen@participantmedia.com
)
Jennifer St.Clair (
jstclair@participantmedia.com
)