APA President Theresa Raffetto 2014 IPC Professional Photographer Leadership Award Nominee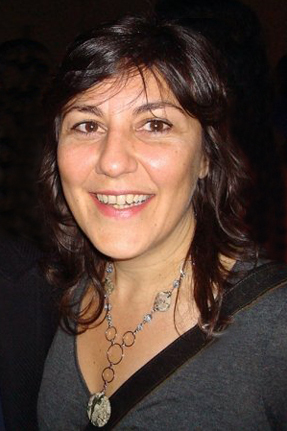 (PRLEAP.COM) NEW YORK, NEW YORK, April 16, 2014 – American Photographic Artists member and President Theresa Raffetto is a recipient of the 2014 IPC Professional Photographer Leadership Awards, given by The International Photographic Council (IPC), a non-governmental organization (NGO) of the United Nations. The photo award winners will be honored at the 16th Annual IPC Pro Award Luncheon, held at the United Nations in New York City on Thursday, May 15, 2014, at 11:30 a.m.
"Being recognized by my board of directors for this prestigious award is humbling, and I feel very honored," said Raffetto upon hearing of her award. "When I joined APA in 2004, I did so for the community aspect of the organization. Ten years later, while community remains an integral part of what APA has to offer, the work we do on the board level on behalf of photographers' rights is key to our industry and its ever changing state."
In the IPC tradition, the Awards Luncheon kicks off 'May, International Professional Photography Month,' which salutes working professionals around the globe. "The honorees, nominated by professional photography organizations, are selected because they best represent the groups' criteria and ideals," said IPC President James Chung.
Greater New York City-area photographer Theresa Raffetto (
theresaraffetto.com
) focuses primarily on product photography, yet the experience she has gained working on projects of all scopes and sizes has made her a versatile photographer, as well as director, producer and collaborator. Theresa's work is classic in style and light and airy in feel, "luscious yet simple" according to the Associated Press. Equally as comfortable working spontaneously on set as with a definitive, pre-determined vision, she has shot ad campaigns for Pampers, cookbooks for Random House, catalogs for Whole Foods, editorial location shoots for Woman's Day and All You.
"The national officers of APA are proud to select Theresa Raffetto based on her tireless efforts on behalf of the organization," said APA Vice President
Michael Grecco
. "She has helped transform APA into an organization now in the forefront of advocacy and the ongoing dynamic changes in the photography industry in the United States."
Raffetto stressed the importance of photographers' rights saying, "It's imperative that photographers and photo organizations stand together to improve and develop conditions for photography as a sustainable career choice. The American Photographic Artists fights for that every day."
Nine associations nominated honorees for the 2014 IPC Leadership Award. The 2014 IPC Professional Photographer Leadership Award recipients are:
American Photographic Artists (APA): Theresa Raffetto
American Society of Media Photographers (ASMP): Ed McDonald
Federation of European Photographers (FEP): Andy J.J. Hens
Hamdan International Photography Award (HIPA): Ali Bin Thalith
National Press Photographers Association (NPPA): Greg Smith</li>

Professional Photographers of America (PPA): Timothy Walden
Professional School Photographers Association (PSPA): Bill Freeman</li>

White House News Photographers Association (WHNPA): William Collins Auth
Wedding & Portrait Photographers International (WPPI): Jerry Ghionis
For more information or to RSVP to the May 15th Pro Award Luncheon at the United Nations, please call James Chung at 914.476.1712 or email him at
jchung1@prodigy.net
. These must be received by Monday, April 21.
About The International Photographic Council (IPC)
The International Photographic Council (IPC) (
www.ipc-un-ngo.org
) is a multinational, non-profit, non-governmental organization (NGO) of the United Nations, composed of representatives from every major sector of the photographic industry. Founded in 1974, IPC is dedicated to increasing worldwide recognition of photography as a universal means of communication. IPC's motto is "Peace Through Understanding, Understanding Through Photography, the Universal Language."
About American Photographic Artists (APA)
The American Photographic Artists (
apanational.org
) is a leading national organization run by and for professional photographers. With a culture that promotes a spirit of mutual cooperation, sharing and support, APA offers outstanding benefits, educational programs and essential business resources to help its members achieve their professional and artistic goals. Headquartered in Santa Fe, New Mexico with chapters in Atlanta, Los Angeles, the Midwest, New York, San Diego, San Francisco, Charlotte, the Northwest, Washington, DC, and APA Editorial Photographers, APA strives to improve the environment for photographic artists and clear the pathways to success in the industry. Recognized for its broad industry reach, APA continues to expand benefits for its members and works to champion the rights of photographers and image-makers worldwide.
Email American Photographic Artists, APA National