Online Music Competition Gains Attn: of Notable Celebrities and is Perfect for Aspiring Artists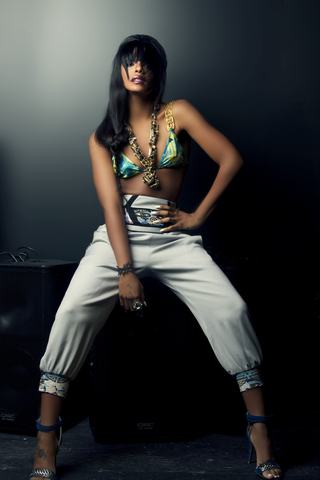 (PRLEAP.COM) April 29, 2014 -
Demo with Celebrities
is making history as the first online music competition to combine digital music sales with the opportunity to collaborate with celebrity recording artists. Scheduled to launch on April 30th, 2014, aspiring solo music artists will have through September 15, 2014 to compete via sales of their digital music for a feature on their track by multi-platinum singer/songwriter
Dawn Richard
of Danity Kane (also former member of Diddy Dirty Money). The artist with the most digital sales at the competition's close wins the celebrity feature and will have their track sold exclusively on the Demo with Celebrities website and iTunes. Artists can register for only $29 an will also have the opportunity to generate revenue from their sales throughout the competition.
The 2014 competition will benefit Dawn Richard's Foundation, Big Dream Cares. Future competitions will continue to benefit organizations supported by participating celebrities. That's right—the revolutionary competition has already gained the attention of several other notable recording artists.
Aspiring artists can benefit by registering early in the competition, as downloads begin to count immediately upon registration. This is one opportunity independent artists won't want to miss out on! Visit
www.demowithcelebrities.com
more information. "Like" the
Demo with Celebrities Facebook page
and follow
@Demowithcelebs on Twitter
for more updates.
Email Demo With Celebrities