Dragonfly Designs, Launches new Saturday Language Immersion Jewelry Making Classes for Children and Teens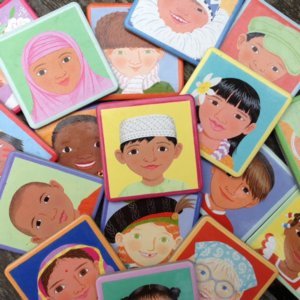 (PRLEAP.COM) May 1, 2014 - Dragonfly Designs, a jewelry design, art education company in South San Francisco, is launching its new two hour Language Immersion Through Art classes in both Mandarin and Spanish.
The company, which also sells handmade jewelry and jewelry making supplies, is offering these two hour Saturday classes at their studio in South San Francisco as a way for children to learn jewelry making techniques, practice their second language and enjoy other features including interactive movement, art and music.
Saturday Immersion Language Classes
are wonderful for kids in immersion schools or just looking to be exposed to more language. Participants range from ages five to eleven and range from beginner to advanced beginner in both Mandarin and Spanish. All Saturday classes take place at Dragonfly's home-studio in South San Francisco. Various options are offered for families to choose what works best on Saturdays.
Classes focus on teaching real jewelry making techniques including copper etching, enameling, stamping and dapping, bead stringing, wire work, resin pendants, finger knitting and hair jewelry. But these classes also offer other kinds of art forms, including painting, paper mache, poly clay, sewing and dying fabrics. The company's camp and class services are inclusive of jewelry making sessions using different mediums (materials included), healthy snacks, and friendship building exercises. The immersion classes aim to help boost a child's creativity at a very young age while also exposing them to another language and culture through interactive movement, games, traditional songs and music, art projects, jewelry making and more!
"I have always been an advocate of Learning Through Experience, because this empowers children and teens to effect positive change within themselves," says Stacee Gillelen, owner and founder of
Dragonfly Designs
. She adds, "Learning another language has many positive effects on anyone's cognitive abilities, whether you're young or old. It prepares young minds to easily adapt to complex learning situations as they grow older and face the complexities of life An added benefit is that it also protects an adult mind from cognitive decline. As an educator, I know that developing a 'bilingual brain' coupled with expanding creativity is a huge step towards creating divergent thinking for the 21st century ."
Dragonfly Design's Saturday Immersion Classes offer two different options in one of two languages for participants to choose. They have Saturday sessions in Mandarin Chinese for Beginner to Advanced Beginners from 9:30AM – 11:30AM & 2PM – 4PM.
New this year, Dragonfly Designs is also offering Saturday session in Spanish for Beginner to Advanced Beginners from 11:30AM – 1:30PM & 4PM – 6PM. Classes are offered in packages of five (5) sessions for $100 ($20 per each 2 hours class). New clients are encouraged to try a free trial session before they commit to a whole package.
If you want to enroll your child, want to try a free trial session or if you're interested in learning more about Dragonfly Design's Saturday Immersion Classes call 650-303-1900 or send an email to Stacee at
stacee@jewelrybydfly.com
. You can also visit their website at
http://jewelrybydfly.com/blog/index.php/category/bilingual-learning/
and their Facebook page at
https://www.facebook.com/DragonflyDesignsJewelry
.