Mystikal To Perform Benefit Concert at Tonic Nightclub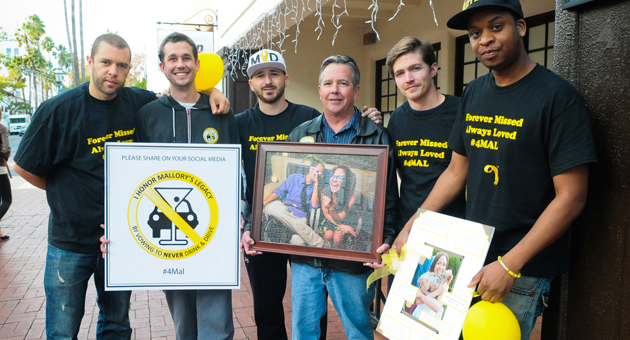 (PRLEAP.COM)
May 14, 2014 - Santa Barbara CA:
Tonic Nightclub in Santa Barbara will welcome Grammy-nominated artist Mystikal on Wednesday, May 21st for a performance to benefit the Vow4Mal Foundation. Doors open at 8:00 p.m. for this concert. Mystikal is an American rapper who debuted on the New Orleans music scene in 1994. Soren Baker of the Los Angeles Times said that Mystikal's appeal rests in his "unyielding vocal intensity, vivid imagery and his utilization of self-created sound effects to accentuate his point."
The Tonic show is dedicated in honor of Mallory Rae, a friend of many of Mystikal's production team members, who was tragically killed by a drunk driver while crossing the street in downtown Santa Barbara. Mystical was so touched by her untimely death that he decided to perform a show in Santa Barbara in her honor. The show will benefit her legacy and the Vow4Mal Foundation, which was set up in her name to raise awareness and reduce the damage done to the community by the preventable plague of drinking and driving.
"Everyone that loves Mallory knows that Mallory loves Mystikal. Mystikal is coming to Tonic to show love back to his BIG little fan. While Mallory won't be slingin drinx at the back bar, Mal will be there in all of us. Come in, enjoy Mystikal, smile your biggest smile and don"t forget to plan ahead for safe tranport home cause we all gotta SHOW LOVE & SAVE LIVES," commented Matt Dies, Mallory's father.
Tonic Nightclub is more than 6500 square feet with a large dance-floor, massive sound system, and customized lighting that will create plenty of visuals to complement the music. Age Restriction for the club is 21 years or older. Acceptable forms of identification for entry include a valid U.S. State-issued Driver's License, U.S. State-issued Identification Card, or U.S. Passport.
About Tonic Nightclub:
Located at 634 State Street in Santa Barbara, Tonic Nightclub guarantees an over-the-top experience with great crowds every night of the week. The DJs at Tonic Nightclub have exploded the music scene in Santa Barbara and also spin regularly at the MGM in Las Vegas, Nevada and internationally. Hours of Operation are Thursday - Saturday from 8:00 p.m. - 1:30 a.m. Follow Tonic on
Twitter
and
Facebook
or visit
www.TonicSB.com
for bottle service or call (805) 897-1800.