VAC-U-MAX Model 1040PD Central Vacuum System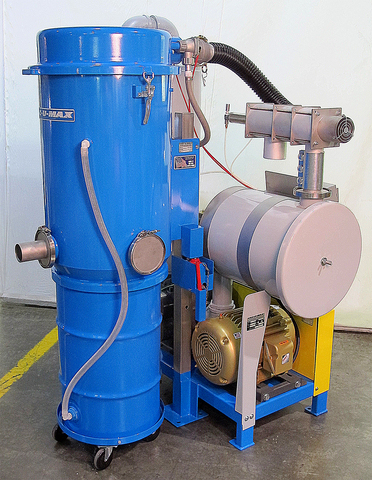 (PRLEAP.COM) VAC-U-MAX announces the new Model 1040PD central vacuum cleaning system specifically engineered for Class I and Class II rated locations. Available in 10HP and 15HP versions, the new 1040PD can support 1 to 3 operators at one time, while conforming to NFPA standards for indoor installation.
The "dirty volume" is less than 8 cu. ft., allowing the 1040PD to be installed without an explosion vent or chemical suppression system if desired. Indoor installation can avoid air permitting requirements with many local municipalities, while returning HEPA-filtered air into the plant environment. The 1040PD vacuum producer generates 100% more vacuum than other small central vac systems with piping runs up to 200ft. Online and offline pulse-jet filter cleaning leads to extended vacuuming times and long filter life. The 1040PD is a plug-and-play design with single-point compressed air and single-point 3-phase power supply and full control panel. For more information please call 800-822-8629 or visit our website at
www.vac-u-max.com
.