Redfield Accepts Request to Speak at Beth Israel Deaconess Medical Center Harvard Affiliated Emergency Medicine Residency Weekly Didactic Lectures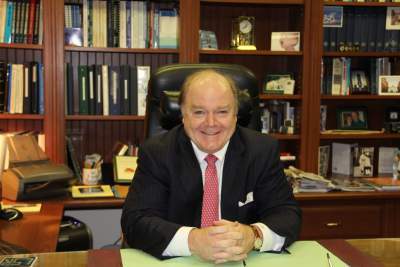 (PRLEAP.COM) Asset Management Group, Inc. is pleased to announce that its President, LeGrand S. Redfield, Jr. CLU, ChFC, CFP®, has accepted an invitation to speak as part of the BIDMC HAEMR Lecture Series on May 21, 2014. This is the fourth consecutive year Mr. Redfield has been invited to speak at the series. The topic is "Financial Planning for Physicians" and will cover what residents and attending physicians need to consider in today's constantly changing financial environment. Topics will include finding the right disability insurance, paying off debt, accumulating funds for a home, 529 plans, subjects to discuss with their attorney for estate planning, the benefits of 401(k) plans, IRA's, Roth IRA's, and both simple and complex strategies to achieve their long term objectives.
The Department of Emergency Medicine at Beth Israel Deaconess Medical Center provides an excellent opportunity for medical students to develop their skills in the assessment and management of acutely ill and ambulatory patients. This three-year program (PGY-1 to PGY-3) is affiliated with Harvard Medical School and as a Level 1 trauma center with an annual patient volume of approximately 57,000 patients, the department serves as the clinical training site for over 100 medical students each year. Residents rotate at Children's Hospital Boston, South Shore Hospital, Tufts Medical Center, St. Vincent Hospital, St. Luke's Hospital, Mount Auburn Hospital and Beth Israel Deaconess Hospital-Needham.
Asset Management Group, Inc.,
www.AMGplanning.com
, was founded in 1983. The financial planning practice is a dynamic, privately held company with a well-established customer base. The firm builds long-term relationships with clients and provides them with financial planning advice and counseling. The company is proactive in bringing information and advice to its clients and strives to provide services that exceed their client's expectations.
Follow us on:
LinkedIn
Email Asset Management Group, Inc.