GreenRope is Up for San Diego's Innovation in Business Awards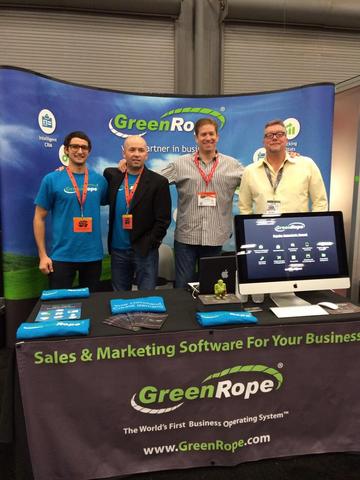 (PRLEAP.COM)
San Diego, CA – May 21, 2014 –
GreenRope, a leading Customer Relationship Management (CRM) and Marketing Automation platform, is attending this year's Innovation Awards as a finalist as one of San Diego's most innovative companies.
The San Diego Business Journal Innovation Awards are in their third year, honoring San Diego's most innovative companies. With the launch of GreenRope's new website, as well as new features and upgrades to the system, it is no surprise that GreenRope is on the short list.
"We continue to be humbled by the growth and success we have achieved over the past year," explains Director of Marketing, Alessandra Ceresa. "The entire team works hard everyday to improve the platform, and come up with new ways to bring our clients the most technologically advanced CRM out there. Being nominated for this award just shows that we are accomplishing just that!"
GreenRope is what the team calls a Complete CRM, meaning that the platform is so much more than CRM and marketing automation. GreenRope comes fully equipped with predictive analytics, real time tracking, email marketing, social CRM, lead scoring, a website builder, and that is just the tip of the iceberg.
For a full list of GreenRope's features,
click here
.
The San Diego Business Journal Innovation Awards will take place on Wednesday, June 11, 2014 at Scripps Seaside Forum. There will be a special awards ceremony highlighting the finalists and recognizing San Diego's blossoming innovative business culture.
For more information or to attend the event,
click here
.
About GreenRope
Lars Helgeson, who saw the need to make running a small to mid-sized business easier and more efficient, founded GreenRope. GreenRope's mission is to resolve the challenges of managing business operations by providing cloud-based integrated software that is effective, affordable, and user friendly. GreenRope streamlines key operations, including e-commerce and accounting, CRM, email marketing, mobile marketing, calendaring, websites, social media and more, into one easy-to-use platform. By using GreenRope, companies can reduce their marketing and CRM software expenses by an estimated 80%. GreenRope's affordable pricing plans start as low as $99/month. Visit
www.greenrope.com
for more information.