TV Armor Introduces Custom HDTV Screen Enclosures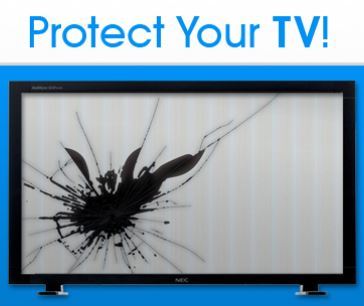 (PRLEAP.COM) May 21, 2014 - Freehold, NJ – High Definition, LCD, plasma and other types of electron displays have had a tremendous impact on the ways images are displayed, both as information and entertainment. When expensive TV's or monitors are placed in public areas, they are at a greater risk of being damaged or stolen. The new custom TV enclosures from TV Armor can be made to accommodate your electronic display device to create a safe environment for it wherever it is located. You spend a lot less to protect your TV with these custom enclosures than you will lose if the TV is damaged or stolen.
It isn't difficult to hang TVs in areas where large volumes of traffic increase the exposure of the device. Waiting rooms, restaurants, classrooms, gymnasiums, and retail stores are just a few of the areas where TV monitors are placed to allow groups of people to watch. Unfortunately, the same ease of installation that has led to the increase in public TV monitors has also made it more likely that they will be damaged, either accidentally or deliberately. By using a television enclosure that is made specifically for your TV size, you eliminate the problems that are associated with other flat screen TV enclosures.
The TV Armor enclosure is available with tamper-proof screws upon your request and it completely encloses your television or monitor. The enclosure mounts around your mounted TV and an acrylic front panel that is optically clear offers protection that is 15 times stronger than glass! Optional unbreakable polycarbonate front panels are available for more robust protection. TV Armor makes custom enclosures to fit your TV size so that you aren't limited to putting a small TV in a large enclosure. They also provide a wide range of options including ceiling mount, anti-glare film, filters for placement in harsh environments, and sealed outdoor TV enclosures that keep the elements away from your valuable equipment as well.
Any HDTV with an LED screen that is placed in a high traffic area, in public, or which is exposed to the elements is at risk from damage or theft. The custom enclosure for flat screen TV protection will protect your investment and prevent damage that will cause it to deliver a poor quality image. For a low cost, you can provide your valuable electronics with the protection that will make them last a lot longer.
Visit TV Armor LLC and see how their custom TV enclosure offers better protection to your TV and other electronics than other brands. Call 1-800-890-0073 to speak with a customer service representative or visit,
www.tv-armor.com
.
About TV Armor
The idea for TV Armor came when one of the original founders of the company broke a new LCD TV. Today, the company is still owned and operated by one of the original partners, Andrea Marker, who works with her family to provide individuals and businesses with the best TV enclosures on the market today.