Sila Heating and Air Conditioning Sponsors 18th Annual Charles Village Festival in Baltimore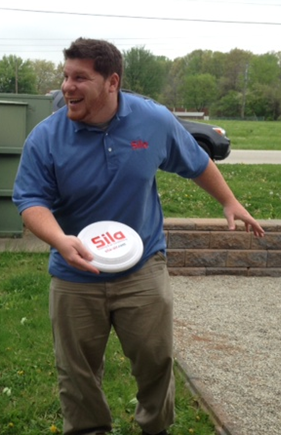 (
PRLEAP.COM
) Baltimore, MD, May 29, 2014 - On Saturday May 31 and Sunday June 1 at Wyman Park Dell, the 18th Annual Charles Village Festival will be in full swing. Sila Heating and Air Conditioning representatives will be on hand to give out some fun flying discs and tote bags.
While you are listening to the bands, wander over to the Sila table, and ask the rep that air conditioning question you have been wondering about. Find out about the latest technology to improve energy efficiency or to cool spaces in older homes that don't have ductwork.
John Trancucci, Managing Partner of the Sila Office in Baltimore says, "These community events are a great way for us to talk with people in a relaxed setting. You're at the park with your family, enjoying the day, and you can stop by and get some good information from us. It's a great way for us at Sila to get to know our neighbors and give a little something back to the community where we live and work, too."
If you plan to attend the Charles Village Festival on May 31 or June 1, don't forget to stop by for a Sila flying disc and say hi to our representatives.
For more information on the 18th Annual Charles Village Festival being held on May 31 and June 1 at Wyman Park Dell, Charles and 29th Streets in Baltimore,
visit their website
or their
Facebook page
.
About Sila Heating and Air Conditioning
Sila Heating & Air Conditioning, started in 1989 as a family business, is now one of the largest and most respected regional heating and air conditioning companies in the northeast with operations from Maryland to Massachusetts. Headquartered in King of Prussia, Pennsylvania, they strive to provide superior results to each customer. For more information visit
http://www.sila-air.com
Email Sila Heating & Air Conditioning