Olga Redkina Publishes Slide Show about Online Cello Lessons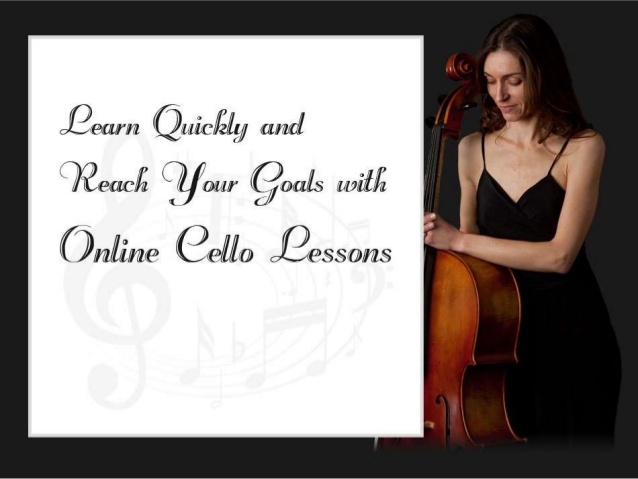 (PRLEAP.COM) July 3, 2014 - Ever wanted to learn the cello, but never quite felt like you could fit the lessons into your busy schedule? Thanks to Olga Redkina, learning the cello is now easier and more convenient than ever before with online cello lessons. Olgaredkina.com offers a great supplement to learning the cello, with video tips, lessons and demonstrations from professionally trained and award instructor Olga Redkina.
The cello is one of the most versatile instruments out there, offering a rich sound and flexibility to go from classical music to a variety of other musical styles. Mastering the cello takes time and practice, and many people feel that meeting with an instructor doesn't fit into their busy schedules. With effective and easy online cello lessons from Olga Redkina, students are able to learn at their own pace; with over 200 pre-recorded lessons online, students can take ownership over their lessons allowing them to learn the cello when it is right for them or revisit previous lessons as needed.
Using a "flipped classroom" approach, lessons through Olga Redkina provide students with a more convenient way to learn. Rather than being lectured by your instructor, students view pre-recorded lessons at their own speed and pacing. These lessons will help students to become better prepared for their live student-teacher interactions. Once a student masters the core lessons, outlining proper technique and helpful practice routines, private instruction becomes more effective, allowing students to focus more on applied practice than cello theory and technique.
Olga Redkina offers a variety of courses, allowing both beginners and advanced cellists to better master their skills and techniques. View the slide show outlining what online cello lessons can offer you at
www.olgaredkina.com/effective-easy-online-cello-lessons
.
Video lessons from Olga Redkina provide a great resource for both beginners and more advanced students to practice their skills.. When coupled with virtual lessons through Skype, students have the opportunity for personal interaction and instruction from Olga Redkina. Visit
http://www.olgaredkina.com/
today and get started on your way to learning the cello with online video lessons.