Celebrity Nutritionist, Haylie Pomroy, Launches Fast Metabolism Summer Specials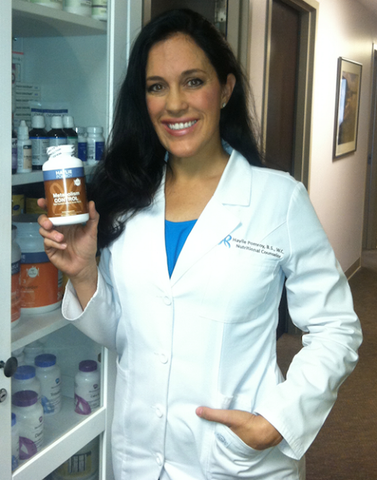 July 3, 2013 - Haylie Pomroy, author of The Fast Metabolism Diet, The Fast Metabolism Diet Cookbook and founder the The Haylie Pomroy Group is launching several summer incentives (
www.shophayliepomroy.com
) for her new line of whole food, nutritional products including Free Shipping and a limited-time deal for a Free copy of The Fast Metabolism Diet now on the New York Times Best Seller List for the second time.
Pomroy is a registered wellness consultant that specializes in holistic health and raw nutrition. She is a highly sought-after food coach, dietary trainer, and nourishment expert that espouses a philosophy of "Food as Medicine" whereby eating is a positive, biological exercise and food functions as the body's ally, instead of its enemy.
With a clientele that reads like a Who's-Who of Hollywood, Pomroy has created powerful, metabolic meal strategies as well as tactical recipe planning, one-on-one food coaching, and collaborative care plans with physicians and clinics across the country. Her goal is to help people lose weight while enjoying real food so they can improve their overall wellness levels without depriving themselves or feeling hungry.
Ms. Pomroy's nutritional products (
www.shophayliepomroy.com
) feature pharmaceutical-grade food powders and vegetarian-based dietary supplements targeting metabolism efficiency, energy, fat release, stress control, hormone balance, lean muscle development, and dietary cleansing. Her innovative blends of ingredients were initially developed to support a Fast Metabolism lifestyle so devotees could maintain their vast health and wellness strides over the long haul. The response has been so positive to what Pomroy views as "natural food support," she decided to expand her nutritional line with more high quality, pure food powders, extracts, vitamins, minerals, antioxidants and proprietary blends to create a natural supplement line unlike any available on the market.
"In an ideal world, food gives us everything we need. My nutritional line is merely there to help support good eating when you either don't have the time to prepare raw, organic meals or the means," says Pomroy. Her unique combination of products support her theories on food and the metabolism and help put the body back into nutritional balance. And, she is offering a variety of summer packages and bundles to make the targeted benefits of her natural formulations accessible to more people. (
www.shophayliepomroy.com
)
Haylie's Pomroy's books and products are the culmination of her unique nutrition strategies that have worked for hundreds of her clients over the course of her twenty year career. Her recipes, meal plans, and eating programs are surprisingly easy to follow, highly effective, and nothing short of life-changing.
Pomroy has appeared regularly on NBC's Extra, Access Hollywood and Dr. Oz. She has also been featured in Marie Claire, People, Harper's Bazaar, US Weekly, First for Women, Star, and more. She is due out with two more books about the metabolism, body fat, and the power of good food within the next year.
Email Outsource Marketing Group, Inc.