Brad Anderson of Architectural Photography, Inc. Explains the Importance of Professional Photography for your Business and Brand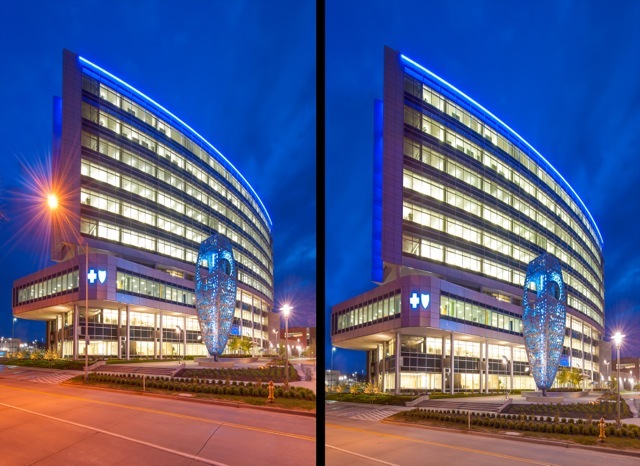 (PRLEAP.COM) July 10, 2014 - Everyone has a camera. Everyone knows how to point and click, and, yes, for selfies and fun memories these photos are just fine, but for your business…probably not. In order to represent your business in a way that customers, clients and other professionals will respect and to get them interested in what you have to sell - it makes sense to use a professional architectural photographer to create high quality, striking photographs that truly represent your brand. Brad Anderson, of Architectural Photography, Inc. shares reasons why it's important to hire a professional.
No matter if you are an interior designer, architect, business owner or building materials supplier you want your expertise highlighted. You want the colors of the room, the angles of the structure or the texture of your stones to impress your client. Awkward, dark or boring photos won't do you or your product justice.
Every business needs to market themselves. Whether used for print advertising, marketing brochures and materials, your website, or even just Facebook, your photos need to maintain the consistency of your brand. First, you want to maintain your brand personality. Is your company formal or more fun loving? A professional photographer who specializes in your industry will stage the photos in the most appropriate way. Whether your photos involve products, people, buildings or food, a professional photographer knows the tricks of the trade to highlight the best features of your product.
Second, you want your actual photographs to look amazing. Poor quality photos can be a reflection on your business itself. People have an unconscious association: the photos are bad = the product is bad and/or the business doesn't even care enough to have good photos. So, even the best staging can be wasted if the lighting isn't right or the angles don't capture the dimensions of the product.
And speaking of lighting, professional lighting can truly make all the difference. Lighting can affect color, depth perception and more. We've all heard of celebrities demanding particular lighting to make them look better. Bright lighting can highlight certain features and deliberate shadows can hide flaws. This is true of architecture and design as well. Lighting happens to be my personal passion - how light plays with a space, both interior and exterior. It is always my goal to maintain the integrity of the colors and lighting as the architect and interior designer intended. It's important to evaluate the space at different times of the day to determine how the normal light (natural or otherwise) plays on the space. The final product has to look completely natural, as if you are standing right there.
Additionally, a professional architectural photographer needs to be careful not to over-light an area. "When I shot a lounge area of the Wynn Las Vegas," said Anderson, " I wanted to maintain the drama of the shadows on a textured wall."
Post production is an important component as well. A professional architectural photographer will be able to use a series of different techniques to correct any blemishes in the original shots, while keeping them looking completely natural. The exterior of the Leo A Daly-designed Blue Cross Blue Shield of Nebraska Headquarters in Omaha required a major retouch. Anderson explains, "I had to remove a streetlight that was shining from behind creating a huge glare and then totally reconstruct the building behind it. I was able to take away the glare and create better balance for an improved final image."
In another example, shooting the Recreation Room at the Gas Company Lofts in Los Angeles, Anderson notes, "I wanted to highlight the ambiance of the fireplace, however, during the shoot there was no fire. In post-production, I inserted the fire and reworked the colors reflecting off the floor, maintaining a natural look and creating the appropriate mood for the room."
Ultimately, your goal is to spread the news about your business. You may be interested in press coverage or co-branding in advertising. However, you will need professional-quality photographs to impress these editors and get the coverage you want. Not only do bad photos not grab attention, even if an editor is interested, they won't be able to use the photos if they aren't up to their standards.
You've spent the time and energy to create your brand, your product and your business. Be sure to take the next step and hire a professional architectural photographer to create the visual representation of your expertise.
About Brad Anderson and Architectural Photography, Inc.
Brad Anderson is the founder and owner of Architectural Photography, based in San Diego. He has been a photographer for the commercial and residential industries for over 17 years. Specializing in lighting design, Brad can create a customized design or augment the projects existing lighting, setting your architectural image apart from any comparison. Brad's work has garnered international recognition and he is a preferred vendor for Coldwell Banker. For more information, please visit:
http://architecturalphotographyinc.com
.
Email Architectural Photography