Duluth Dental Office Utilizes High-Tech Treatment to Provide Modern Dental Care to Patients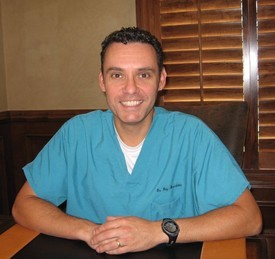 July 16, 2014 - Duluth, GA
– Moscattini Dental, a family and cosmetic dental office, takes advantage of cutting-edge dental care to best serve their community to healthy smiles.
Dr. Moscattini of Moscattini Dental is a family and
cosmetic dentist
with almost 18 years of dental experience. His model for care revolves around continuing education, so he can bring dental patients in his community up-to-date professional knowledge and the most current technology for ideal oral health. To serve this mission, Dr. Moscattini has added several high-tech treatment aids to his practice: a surgical microscope and surgical laser.
"When using the surgical microscope, I am able to give patients care that is precise and oriented around what will serve them best. The microscope is used mostly for endodontic
root canal procedures
, so I can get a comprehensive picture of my patients' oral health and create treatment plans that are minimally invasive and efficient," Dr. Moscattini explained.
Moscattini Dental also offers laser dentistry services for patients who are experiencing symptoms related to periodontal disease. While gum disease cannot be cured, its symptoms can be managed and prevented from reoccurring. To aid in this process, Dr. Moscattini uses a dental laser, which can remove severely damaged gum tissue, and pockets of bacteria below the gum line, to restore and protect teeth and overall oral health. For patients who are anxious about treating advanced periodontitis, laser dental services provide a non-surgical, non-invasive solution to gum disease management and treatment.
Dr. Moscattini adds, "We want patients in our community to be comfortable so they do not fear seeking dental treatment to remain in good health. All of the aids we use in caring for our patients are designed with their experience in mind; we aim to reduce patient anxiety and healing times, while creating treatment plans that are targeted and effective. Our surgical microscope and dental laser help to serve our area to this level of care."
Patients who are interested in the high-tech dental treatments from Dr. Moscattini at Moscattini Dental can visit their educational website at moscattinidental.com. The site is packed with information on how to properly care for your teeth and gums at home, as well as a Links page with informative resources and a Frequently Asked Questions page with topics ranging from oral hygiene to dental procedures.
About Moscattini Dental and Roy Mosattini, DDS:
Dr. Moscattini was born and raised in Toronto, Canada to parents of Italian heritage. He attended Mississippi State University, where he majored in chemistry/pre-dental on a full tennis scholarship, earning All-American status. He later graduated from the University of Tennessee School of Dentistry in 1996 and purchased his practice. As a member of the Georgia Dental Association, the American Dental Association, and the Hinman Dental Society, he is constantly updating his dental knowledge and skills to the most current technology and procedures.